Retail Week's Be Inspired virtual conference brought together leaders from emerging retailers and brands to discuss best practices for workplace culture and D&I. Their insights offer valuable lessons for more established players.
The importance of an inclusive culture in retail workplaces has never been more important, particularly with the pandemic having hit some groups harder than others.
Retailers now have a responsibility to ensure staff feel their voices are heard.
During the Be Inspired virtual conference, which was broadcast live on June 8, Retail Week heard from the names behind early-stage and fast-growth retailers Graze, Wakuda and Never Fully Dressed on how they value and embrace a diverse and inclusive workplace culture.
The leaders revealed what has worked for them by rethinking processes, encouraging staff to ask questions, celebrating their differences and, above all, making all team members feel included. Here's how legacy retailers can learn from them:
Building company culture from the ground up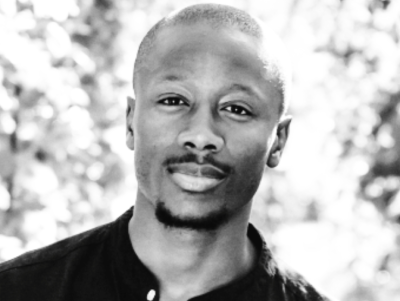 Wakuda co-founder Nathaniel Wade, whose online marketplace only sells products from Black-owned brands, says he has benefited from being able to set out his company's values from the outset: "Our culture is very authentic," he says.
"We're a new start-up [launched in August 2020] and our team is quite small. We put together our mission statement as a team, so it allows us to have conversations because we're all coming from the same place."
"We put together our mission statement as a team, so it allows us to have conversations because we're all coming from the same place"

Nathainel Wade, Wakuda
Snack-food company Graze was established in 2007 and, despite now being owned by multinational Unilever, chief executive Joanna Allen says its values today still reflect its origins as a "food-tech start-up that went into snacking".
"We have values like 'altogether unique', which is very much talking to that agenda around diversity and inclusion. We're on a real journey – it's not something we've cracked but it's an agenda everyone across the business feels super-passionate about," says Allen.
Giving employees a voice
A fail-safe way retailers are making staff feel part of their organisation is to listen to them and show that their opinions matter. It may seem obvious, but leaders speaking at the conference all agreed that listening to employees is a key way to engender respect and loyalty, as well as boosting productivity.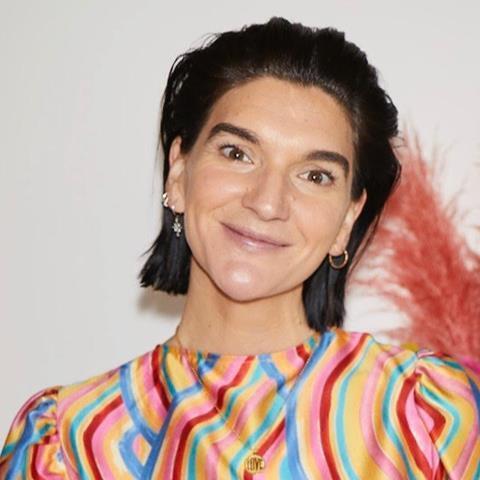 When Never Fully Dressed chief executive Lucy Aylen started her burgeoning online fashion retail business, she says she carried out "every single role". This, she says, means she can relate to all of her staff, no matter which department of the business they work in: "We've created a culture that we can grow with."
"It's different if you're speaking to a CEO who has come in and has been hired at that position, as opposed to an entrepreneur who has grown through every rank.
"The challenge for me now is to grow but keep that culture among staff. And it's important within your system to have smaller groups. For instance, if an intern starts, give them someone they can communicate with, maybe someone in a different department. You can identify those qualities in people and partner them up."
Creating a truly inclusive culture
D&I strategies have often been perceived as the remit of HR or those with 'diversity' and 'inclusion' in their job titles. Today, D&I is a business-wide issue and it's everyone's responsibility – from retail leaders to frontline staff.
This extends to ensuring colleagues' views and opinions are represented company-wide.
Wade advises that "self-awareness and reflection" are crucial factors for retail leaders to enact change, while Aylen says everyone within a company benefits when D&I are front of mind.
"From a business perspective, I often see that the most diverse teams are the most creative at coming up with a solution"

Lucy Aylen, Never Fully Dressed
"From a business perspective, I often see that the most diverse teams are the most creative at coming up with a solution, they are the best problem-solvers – and they are the skills you want across the entire business, not just in one area," she explains.
Studies reinforce Aylen's view. Firms in the top quartile for racially diverse executive teams produce 35% higher EBITDA in comparison with the least diverse, according to research from McKinsey. Meanwhile, companies with the most gender-diverse executive teams outperform male-dominated companies by 21% in terms of EBITDA.
What D&I success looks like
Measuring the effectiveness of your D&I strategy isn't straightforward. You need to be able to use data to identify gaps and baseline your position, which is a struggle in itself. However, it's important to focus on key pillars including:
Recruiting the best people to drive strategy and innovation – saying goodbye to attitudes such as recruiting PLUs (people like us)

Creating a strategy that is reflective of your customers – if your customer base is diverse but your internal team isn't, how can you effectively speak to them and understand them in your marketing and message?

Making your employees feel valued and connected to your organisation

Enabling your employees to speak freely
Be Inspired's new report Diversity DNA offers a deep-dive analysis into how leading retailers and organisations are advancing inclusion and championing equity, and what you can do to follow in their footsteps. Download the report for free here.
Wade describes the inclusivity process as a "journey", and says the key driver is making sure that all people, regardless of their abilities, are respected and appreciated as valued members of their community.
Aylan agrees: "Whatever your position is, your opinion is valid. So if it's the CEO talking to someone on the shopfloor, their opinion is the most valuable because they're the one facing the customer.
"People should enjoy coming to work and should feel confident in their voice and feel valued – that's when you'll get the most out of them."
On Tuesday Retail Week held its Be Inspired Virtual Conference with more than 40 speakers across 10 sessions, all designed to inspire change, tackling themes such as career development, inclusivity, unconscious bias and more. Watch the sessions on-demand, for free, here (scroll to the bottom of the page).