The Be Inspired Award for Diversity in Retail was picked up by Hallett Retail, thanks to the influential work of founder and managing director Wendy Hallett.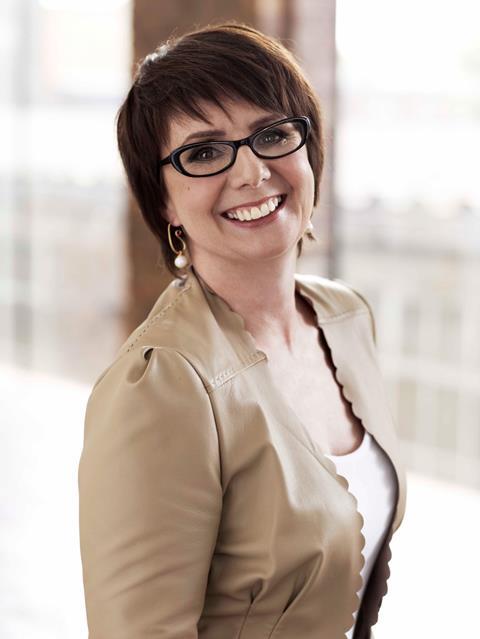 Making a positive difference to any industry takes passion, commitment and the will to lead by example. Few people fit the description better than Wendy Hallett, founder and managing director of Hallett Retail.
"She has done everything she can to promote gender balance," said one judge. Another observed: "I was blown away by her energy and enthusiasm. It is relatively rare for a top leader to lead by example in quite such a compelling way."
Since launching Hallett Retail in 1999, Hallett has been committed to ensuring women in her organisation do not face the same uphill battle she did when seeking a part-time senior role in retail. Promoting gender diversity is ingrained in Hallett Retail's culture.
"In 1999, employers weren't entertaining the idea of part-time working, nor were recruitment agencies.
"I had gone from being a well-regarded senior figure at a company to feeling like there was no role for me, and I didn't feel there was anyone out there supporting or championing me," she says.
The answer? Launch her own business and create a flexible culture for all employees, so nobody felt resented or resentful.
80% of Hallett Retail's department heads are women
"It is still a commercial business," points out Hallett. "It needs to work for both sides. But being supportive helps me retain the best talent."
The company target was for 50% of senior roles to be filled by women, but at present 75% of Hallett Retail's board and 80% of its department heads are female, including its finance director and head of warehouse.
All employees are offered flexible days, home working or part-time hours when required.
75% of Hallett Retail's board members are female
Hallett also runs her MD Development Programme, where she personally develops and mentors managers and assistant managers.
Through that programme she aims to enable career progression, create a personal development plan, build confidence and teach employees how to manage upwards, internally and externally, to develop and gain a better understanding of the industry.
Beyond retail
Hallett's proactive approach to promoting women extends beyond Hallett Retail, both into the wider retail sector and, increasingly, the wider business world.
She is a member of Women in Retail and was a catalyst for Retail Week's Be Inspired campaign to promote gender diversity.
She is an ambassador for the programme and hopes to use her influence in the wider business community to help extend Be Inspired into other industries.
"We want retail to be the beacon for other sectors. We can share all the learning we have to help spread its influence"

Wendy Hallett
"We want retail to be the beacon for other sectors. We can share all the learning we have to help spread its influence."
Hallett is also a founding Everywoman Modern Muse – a programme designed to engage the next generation of female business leaders – and a founding member of the Women's Business Council, which advises and lobbies the government on changes in childcare tax, flexibility policies and enterprise projects.
Awarded a MBE in 2013 for services to diversity in retail, and a former winner of the Everywoman Entrepreneur Award, Hallett believes these accolades have allowed her to make a difference in the wider world.
"It really has meant I have had a wider influence than just being Wendy Hallett from Hallett Retail."
Talking positively about both supporting women and making sensible commercial decisions is key, says Hallett. "I don't talk about smashing things down.
"Women have to think about what they can do for themselves and explain why those ideas are also good for business."
The industry is changing, and Hallett remains at the forefront of pushing things forward. "Retail still has a long way to go on issues such as narrowing the pay gap, but there are a lot of good things happening," she says.
"I work with a lot of other retailers and it's about changing corporate culture. There is a real will to do that. It's just understanding the steps you need to take."