Wellbeing Wednesday was the theme of day three of the Be Inspired virtual conference. RWRC heard from retail leaders on why lessons learned around mental health and employee wellbeing during the coronavirus crisis will stick
Non-essential retailers across England were allowed to reopen this week following 12 weeks of closure – however, it is certainly not business as usual.
The coronavirus pandemic has led to the way we work across all disciplines being totally reimagined.
Retailers have had to consider how they ensure both staff and shoppers feel safe and comfortable. This was the topic of conversation at the Be Inspired virtual conference today.
Amanda Cox, stores and people director at Dunelm; Manju Malhotra, chief operating officer at Harvey Nichols; Emma Mamo, head of workplace wellbeing at Mind; and Rebecca Ryman, customer performance director at Intu joined a panel discussion with retailTRUST chief executive Chris Brook-Carter to discuss how staff have influenced changes and what the 'new normal' will look like.
Staff involvement is key
Dunelm, which started to open stores several weeks ago, consulted with staff across the organisation when deciding how to proceed.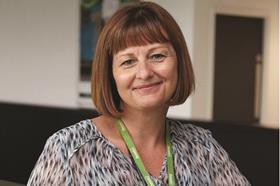 Cox said: "The most important thing we have done is listened and learnt. We've done all the obvious things such as sanitisers, capacity, queuing and social distancing, but on the back of our colleague feedback we have moved our click-and-collect orders from behind the tills."
The click-and-collect volume has increased significantly, Cox explained, so staff were keen to have products available for collection left in a larger area to maintain social distancing.
"We need to support any initial nervousness. It is a tightrope we have to keep walking together"

Amanda Cox, Dunelm
Cox added that the retailer has also offered staff something similar to a keeping-in-touch (KIT) day to help ease them back into working environments. "We've given people the option to walk the shop or visit the site first to see how they feel," she explained.
"We need to support any initial nervousness. It is a tightrope we have to keep walking together."
Comforting apprehensive shoppers and staff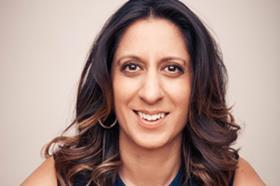 Harvey Nichols' Malhotra also said staff have been involved all the way through the crisis to help allay any concerns surrounding health and job security.
"Reopening retail is a key milestone in the country," she said," but we are recognising that both customers and staff are a bit apprehensive as we move into the new normal."
"There is anxiety out there from shoppers but there is also an air of excitement"

Rebecca Ryman, Intu
The luxury retailer has created a video to highlight the measures it is taking to keep everyone safe.
Shopping slots available to book to cut queuing, safe routes around the store and clear screens at till points are some of the changes to Harvey Nichols' shop floors.
Changing rooms are available but all items tried on will be quarantined for 72 hours and thoroughly cleaned.
What people want
Shopping centre owner Intu conducted a survey of 2,000 people across the UK to gauge what safety procedures they would like to see implemented.
"A lot of people wanted to go out shopping again but wanted to know they were safe, with hand sanitizers, queuing and social distancing all mentioned," said Ryman.
"It is such a challenge for everyone. There is anxiety out there from shoppers but there is also an air of excitement."
Returning-to-work worries
For anyone feeling anxious about returning to work, Mind's Mamo said it is important to keep an open dialogue with your employer.
She recommended the following steps:
Have that conversation with your manager

Set out your key concerns

List any ideas you have that would make you feel better

If needed, seek advice and support from charities and organisations such as Mind
"Employers and managers should be very proactive and on the front foot with this," she said. "They should be asking people how they are feeling about going back to work, as the accountability has now shifted from the government to the employers"
This open dialogue is something that Dunelm has continued throughout the last few months. Store managers were not furloughed and instead, it was their duty to have one-to-ones with members of their team every week.
"This has made a huge difference to the trust, respect and transparency," said Cox. "There has been constant communication."
Welfare focus here to stay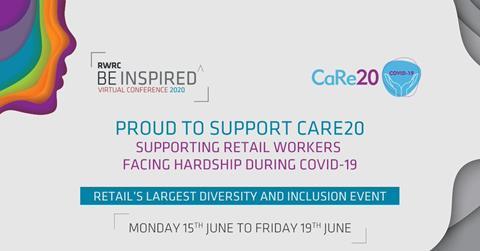 Rightly, the wellbeing of customers and staff has been under the spotlight throughout the pandemic and now retailers are looking at how they can continue this as we move forward.
"Wellbeing has been a top priority during this time," said Mamo. "Staff are being seen as an asset rather than a resource to be used."
Cox added: "We'd all be naïve to think this doesn't change many things and we should embrace this as a progressive organisation."
Brook-Carter added that the "real heroes" of our industry are the staff on the front line, those in stores, warehouses and distribution centres. "They are the beating heart of the efforts to survive this crisis," he said.
RWRC's Be Inspired programme began in 2016 with the goal of promoting diversity at all levels of retail and to encourage everyone, whoever they are and whatever their background, to fulfil their career aspirations.
To learn more about Be Inspired and access more great content like this for free, click here.