Retail Week sits down with Sky's head of women in leadership Tamara Kaye to discover how she's levelling the playing field and what retailers can do to follow suit.
On Wednesday June 19, Tamara Kaye will join Retail Week at the Be Inspired conference to discuss the challenges and solutions for diversity and inclusion (D&I) in business.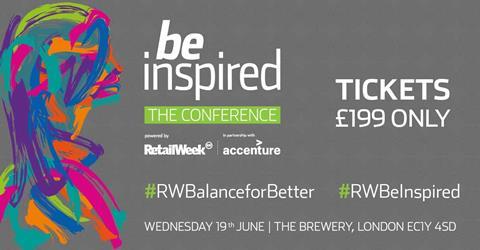 As head of women in leadership at Sky UK and ROI – recently named among the country's most inclusive employers in our Diversity Super League – Kaye has made it her mission to develop future female leaders internally while fostering a culture that embraces everyone.
Offering a sneak peak of what to expect come June 19, we asked Kaye her thoughts on what it means to be an equal employer, how talent goes beyond a person's CV and the practical steps retailers can take to drive change.
Why is D&I so important for businesses today?
How could it not be? For businesses to truly get the most out of their people, they need to foster working cultures and environments that allow everyone to be themselves at work.
There is so much we can gain by allowing all voices to be heard. Better innovation and ideas only come from a variety of opinions, cultures and perspectives.
To be truly equal, we all need to do more to level the playing field and tackle the bias present when we hire in our own image. It's essential we represent the rich and diverse world we live in – not only is it better for business, it's the right thing to do.
What's the most impactful change you've introduced at Sky?
There have been so many highlights working in this role, but I'd have to say it's seeing the results of our two core programmes: Women in Leadership and Sky's Returner Programme.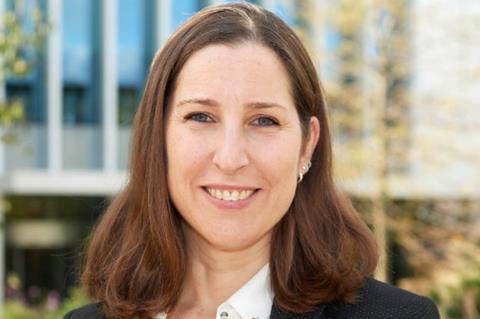 For the Women in Leadership stream, we developed a bespoke programme for middle-manager employees. We wanted to identify, nurture and develop our pipeline of female leaders, growing their confidence and helping them expand their network to bolster them in the business, with actionable learning as well as mentoring and sponsorship.
We now have 94 women on the programme, with several promotions within the first year. Watching these talented women develop and progress because of the programme has been unbeatable for me!
"We wanted to identify, nurture and develop our pipeline of female leaders, growing their confidence and helping them expand their network to bolster them in the business"
For our Returner programme, we identified five key areas we wanted returners to go into – areas that are traditionally very male-dominated – and received such a high calibre of candidates that we ended up extending the number we took on from five to seven.
We worked with Women Returners to develop the programme and provided all returners with coaching and mentoring support throughout.
At the end of the hiring process, everyone involved was so impressed with the results that they wanted to see more done to tap into this previously hidden talent pool as part of the day-to-day hiring process. More than anything, the programme showed that talent goes beyond a CV.
What has been the biggest challenge when striving for equality?
From a mindset point of view, everyone at Sky is on board and that's great to see. When I ask for support from senior leadership, it happens.
However, there are still aspects of the business where we can be better. Part of my role has been to encourage all areas to embrace the foundations that we know make a real difference:
A good and consistent approach to flexible working
50:50 shortlists for all senior positions
Providing senior-level mentoring and sponsoring to women across the business to help their progression.
The company response to the above, and the openness to look at how to make things better, shows there is a real determination to continually be better throughout the entire organisation.
What's your best advice for retailers to successfully create an inclusive culture?
Here are my three biggest takeaways:
Always remember that there's no one-size fits all approach. But there are foundations that we should all be embracing, such as flexible working initiatives, balanced shortlists and championing inclusive behaviours.
Set targets and make them realistic but stretching. For example, in Home Service we started at 2% female representation with a target of 20%. This was certainly a stretch, but it's now within reach. After the first year, we're at 11% representation.
Put a solid business case together and lead from the front. You must keep the momentum going. The goal is that all of this should be business as usual.
Quickfire round
If you were running the country for the day, what's the first change you'd make?
Cancel Brexit!
Which business lesson has been the hardest for you to learn?
Not everyone moves at the pace you might want to, nor do they always want to do the right thing.
What would your Plan B career have been?
When I was a kid, I always wanted to be a motorbike racer…
Lastly, if you could be remembered for just one thing, what would it be?
Creating positive change and opportunities for women – and being an inspiration for my daughter.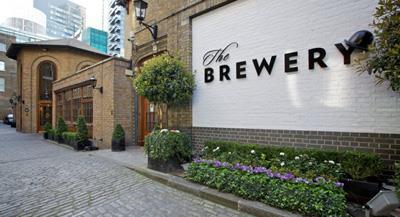 Join Tamara Kaye and your peers at The Brewery, London, on June 19 for the Be Inspired conference, where you can debate the challenges and solutions to diversity and inclusion in retail.
With more than 25 speakers and an agenda spanning content, workshops, mentoring sessions and more, the conference offers a year's worth of learning in one day.
Secure your spot here today.