To support its community, the 2020 Be Inspired conference has been transformed into a week of free virtual events with a speaker line up including Jane Shepherdson of My Wardrobe HQ, David Grunwald from Farfetch, Rodial founder Maria Hatzistefanis and more
It has been a challenging year so far and businesses are all having to do things a little differently. Coming together, sharing ideas and embracing innovation have never been more important.
In light of this, Retail Week's Be Inspired conference is moving from a one-day live event to an entire week of free virtual events with the same inspiring speaker line-up, networking and speed mentoring opportunities, and exclusive HR and leadership workshops, but brought to our audience in a new digital world.
Running from Monday 15 June to Friday 19 June, the week will feature inspiring stories, advice from retailers at the top of their game, tips for career progression and invaluable mentoring and networking opportunities.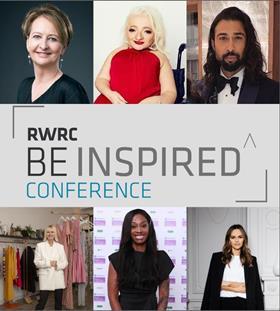 The 2020 Be Inspired conference is coming to you! And this year, it's free for everyone.
Register here today for your free place to access the conference from June 15 to June 19.
There will be keynote speeches and panel sessions from leaders and inspirational names including My Wardrobe HQ chair Jane Shepherdson, Farfetch vice president of innovation David Grunwald, Rodial founder Maria Hatzistefanis, disability campaigner Samantha Renke, Citi managing director Sharon Blackman, Secret Sales co-founder Sach Kukadia and more.
The Be Inspired conference mentoring hubs are also returning, but this time they're virtual. Registrants can sign up to access 10 minutes of one-to-one time over video call with a Be Inspired ambassador on themes such as excelling in leadership, realising potential, communication and gaining gravitas.
The week will feature an interactive workshop on finding resilience and fighting the fear presented by Rada Business, while award-winning comedian Jayde Adams – "the third funniest woman in the world", according to Dawn French – will close the week with a light-hearted quiz.
What is Be Inspired?
Established in 2016, Be Inspired has evolved to become a global movement focused on inspiring retail talent and promoting careering progression for everyone in retail.
Today, the Be Inspired programme features a 12-month Senior Leadership Academy, workshops, speed mentoring, a podcast and the conference – Europe's largest diversity event of its kind.
Be Inspired has partnered with more than 23 big-name retailers and now has more than 150 ambassadors – comprising male and female business leaders – promoting diversity and inclusion at every level across the retail sector.
While the conference is free, RWRC – the home of Retail Week and the World Retail Congress – is asking for attendees to donate as little as £10 to support CaRe20, its joint appeal with retailTRUST and the BRC to help UK retail workers facing hardship during Covid-19. Donations can be made here.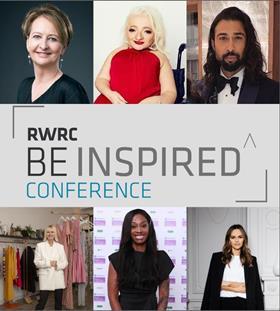 Everything you love about the Be Inspired conference, coming straight to your laptop
The 2020 Be Inspired conference has transformed to become a week of free virtual events.
Register your place here today.