Retail workplaces are challenged right now and can therefore be demanding environments to work in.
Knowing your strengths is key to navigating and performing within this arena, and learning to collaborate better is essential to getting the best outcomes for both clients and customers.
Speaking to an audience of ambitious women in retail at a recent Be Inspired Senior Leadership Academy session, Tim Robson, managing director of NSU Media, explained that by understanding your strengths you can help to leverage those of others around you.
Joined by a panel of retail leaders, including Graze managing director Emma Heal, Tesco Convenience managing director Tracey Clements and House of Fraser editor-in-chief Saska Graville, the group shared the following advice on how aspiring chief executives can best play to their strengths.
Shake up your mindset
Did you know there are 10,000 days in the average working career? Robson advises thinking about your career in days, as opposed to years, to visualise the time you have to achieve your aspirations. Ask yourself: what do I want to achieve in 200, 100 or 10 days from now?
According to Robson, on average business leaders feel they are only playing to their strengths 20% of the time. What could you achieve if you were laser-focused and could play to yours 50% or 80% of the time?
"You need to stretch yourself to discover what you're best at"

Emma Heal, Graze
Work out what motivates you
To understand how to maximise your time, Clements suggests "focusing on what gives you the most energy". Alternatively, you can understand your strengths by assessing when you're in a state of 'flow' state of mind.
Heal advises "pinpointing times when you're in flow – for instance, when you've been working for four hours straight and the time has just flown by because you're enjoying your work".
Escape your comfort zone
Can you really know your strengths if you don't push yourself to work on new projects or with new teams?
Graville says she only understood hers when she left her comfort zone: "I left Red magazine behind to go into a role that was completely different to my background and what I'd been used to."
Heal agrees, highlighting that your comfort zone can be worlds away from where the magic happens: "You will often need to stretch yourself to discover what you're best at."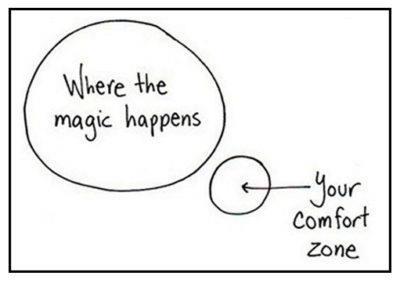 Stop worrying about weaknesses
Strengths analysis profiles are commonplace for employers looking to help staff play to their strengths, but these can often be misread.
"When we get a strengths analysis, we tend to focus on our weaknesses and what we're worst at, and the ways that we can improve them," explains Robson.
This approach, he says, "is as good as punching yourself in the face". "Instead, you should be focusing on your strengths, improving them and collaborating with those who have strengths in areas you don't."
Equally, you should watch out for strengths you're dialling up too much as Heal says you can unknowingly "start to piss people off".
"I have a bias for action and want things to happen quickly, but I've recognised that as a strength in overdrive. I'll now always consider the pros and cons of taking an action."
"You should be focusing on your strengths, improving them and collaborating with those who have strengths in areas you don't"

Tim Robson, NSU Media
Avoid becoming a penguin
Referencing the business book A Peacock In The Land of Penguins, Robson shared an example of how retailers might fall into this trap.
A company could hire someone who has different strengths from their current leaders (a peacock) and introduce them to their team, who all possess similar strengths (the penguins).
Rather than encouraging the peacock to play to their strengths, and inspire and educate the penguins, the company could then require the peacock to wear a "black and white coat" and fit in with the penguins. Be more peacock and less penguin, says Robson.
Increase ideas generation
Knowing your strengths goes hand in hand with having great ideas and pursuing them. However, being in the office or in meetings is not always conducive to generating your best brainwaves.
Robson suggests thinking about where your best ideas come from and going there. This could include visiting the cinema to get your creative juices flowing, taking an alternate route to work to have time to think, or travelling to new destinations to get inspiration.
Join us at the Be Inspired Conference on June 19, 2019 at The Brewery, London.
Now in its third year, the conference offers a unique opportunity for women, and men, in retail to come together to network, learn, find inspiration and discover how to reach their career goals. Register your interest here.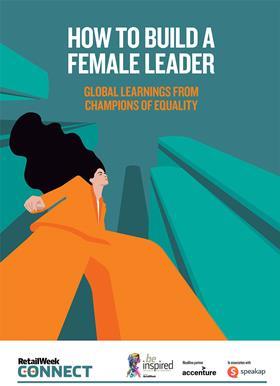 Download the free Be Inspired report, How to build a female leader, today.

Megan Dunsby is Retail Week Connect's senior commercial content editor. A former journalist and features editor, Megan joined the team in January 2019 to help brands leverage content to reach the people who matter in retail.