Move over IQ and EQ, CQ is the skill retail leaders need to hone to be inclusive. Green Park's senior diversity and inclusion consultant Nicola Paul explains the benefits of cultural intelligence for businesses and how to build it.
There have been many studies conducted that say IQ, or intelligence quotient, alone won't get you everywhere – you also need emotional intelligence or EQ.
But the issue with just stopping at EQ is that we have developed it within our own cultural context. How can you be emotionally intelligent towards someone with a completely different life and experiences to you?
"By recognising and building your own cultural intelligence, you can become a more inclusive leader"
This is where cultural intelligence comes in.
CQ is the ability to react to and interact with people from completely different backgrounds, expressing empathy for those in cultural situations dissimilar to your own. By recognising and building your own cultural intelligence, you can become a more inclusive leader.
Get out of your comfort zone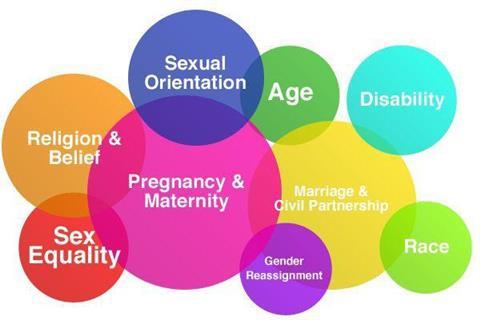 There are nine protected groups in the Equality Act of 2010. These are based on age, race, disability, sexual orientation, religion and beliefs, pregnancy and maternity, marriage and civil partnership, sex equality, and gender reassignment.
Alongside social mobility, these groups all need to be considered for you to better understand other people's cultural experiences.
And, while it's one thing to know about these factors, it's another to actively understand them and to be able to walk into a room and feel confident on all things.
Everybody is likely to be more comfortable discussing some factors over others. It's therefore important to focus on protected groups that we're less au fait with and to create a plan of action to learn more.
Looking beyond race and gender
Inclusive leadership involves actively investing in diversity, but this can only be done by looking through more than one lens.
White males currently hold 72% of all leadership positions in retail, white women hold 25%, while BAME women hold just 2% of roles and BAME men just 1%.
While these statistics are shocking, what is most revealing about Green Park's retail leadership study is that the only demographics being explored are race and gender, but retailers shouldn't limit their focus to race and gender to measure diversity.
Diversity and inclusion are separate entities
A mistake many make is collating diversity and inclusion to mean the same thing.
Diversity is quantitative, inclusion is qualitative – in the words of Google marketing director Nishma Robb: "Diversity is a tick-box, inclusivity is a behaviour". (For more advice from Robb, listen to the Be Inspired Stories podcast here.)
While a diverse workforce is paramount for today's retailers, cultural intelligence is integral to ensure that all employees feel comfortable in their surroundings.
Equality and equity are different things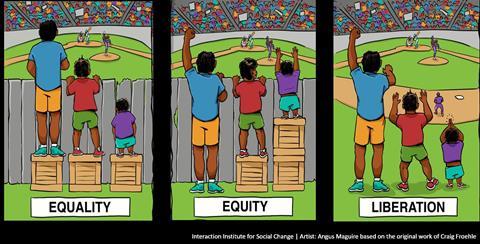 Building your cultural intelligence means understanding that something which work for one person, may not work for another.
For instance, if you create equal working hours this may not work for an employee who is a single mother with young children that needs to leave earlier to collect them from school. Similarly, equal working hours won't accomodate an employee of a religion that requires certain days or hours to pray or celebrate a sacred holiday.
By recognising that equality is the output, not the input, companies can start to level the playing field. A good exercise to understand underlying privileges individuals may have can be found here.
Building CQ is an ongoing process, as we work to put ourselves out of our comfort zones and learn about how to interact with others of a completely different cultural background. Providing an open, honest, and understanding working environment, and recognising the biases within your own and your company's thinking is a step in the right direction.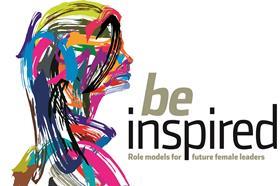 Nicola Paul, senior consultant of Green Park's D&I practice, was speaking at Be Inspired's latest Senior Leadership Academy workshop, our annual 12-month programme for talented and aspiring female directors nominated by our retail partners.
Join us to celebrate the achievements of our graduating class and welcome our new cohort at the Senior Leaders Summit on November 21.
The half-day event will feature keynotes, workshops and panels from leadership coaches and retail executives such as Sainsbury's Argos CEO John Rogers, The Body Shop UK MD Linda Campbell, Sweaty Betty CEO Julia Straus, NSU Media CEO Tim Robson, and The Post Office CEO Retail Debbie Smith, alongside a lunch and celebratory drinks.
The purpose of the event is to address key leadership issues and help facilitate new business connections.
To register your interest, please email rosie.shepard@retail-week.com.