Retail Week has launched a digital platform designed to help tomorrow's generation of female leaders take the next steps in their careers as part of the growing Be Inspired campaign.
Since the launch of Be Inspired in March 2016, it has grown from an idea that celebrated leading women in retail to a nationwide programme of conferences and workshops and regular online content on Retail-week.com.
From 16 female ambassadors at launch, now more than 70 male and female leaders from some of the UK's largest retailers are driving forward the campaign to bring about real change in gender diversity.
After welcoming 400 delegates to the second annual Be Inspired conference in November, the launch of the platform, which can also be accessed via an app, is another important milestone for the initiative.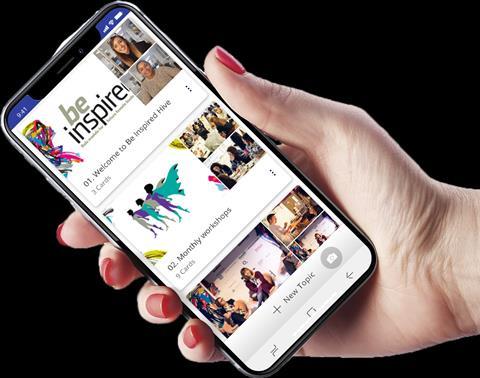 This is an opportunity for aspiring leaders in the retail sector to forge lasting connections with their peers and gain access to inspirational stories and educational content as they take the next steps in their careers.
The platform will:
Connect individuals within the Be Inspired community
Give individuals access to – and allow them to upload their own – thought-provoking content including analysis and video
Keep the community up to date with the monthly Be Inspired workshops
Be the hub for all campaign information and updates
Access the Be Inspired platform here.
After you have registered you can also access the platform via an app on your mobile device. Search for 'Hive Learning', Be Inspired's learning and development partner, in the app store and log in using your registered email address.