Shopping centre owner Westfield today reported a recovery in occupancy in its UK shopping centre portfolio, but said its income from its UK centres had fallen.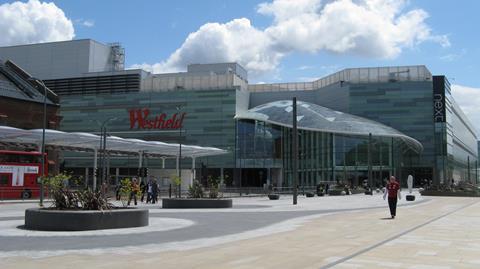 Reporting its half year results for the six months to 30 June, the Australian-based company said its net operating income from its UK centres declines 4.1% over the period.
However, it said occupancy in the centres, which include new schemes in London's White City and Derby, and older centres in locations such as Tunbridge Wells, Nottingham and Guildford, had recovered to 97.3%, an increase of 70 basis points.
Overall Westfield grew operating earnings 8.3% on a constant currency basis, with a good performance in its home market making up for a weaker showing in the US, UK and New Zealand, although the company said conditions in these markets are "stabilising, albeit at lower levels."
Westfield's main project in the UK is its Stratford centre in East London, to be anchored by John Lewis and opening in time for the 2012 Olympics. Its other big schemes in Nottingham and Bradford have been delayed by the recession.