Westfield is considering a sale of its controversial stalled shopping centre development site in Bradford.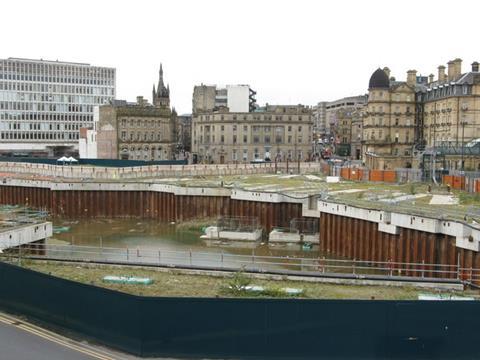 The property developer came under fire when the redevelopment of the site was mothballed in the recession, after which point Westfield had already demolished the 23-acre site, leaving Bradford with an ugly hole in the city centre.
In an interview with the Sunday Express co-chief executive of Westfield Steven Lowy said: "We may sell it but it will play out in a way which pleases the people of Bradford."
But a spokesman for the landlord, which owns shopping centres Westfield Stratford City and Westfield London, said it would not comment on any sale of its centres.
"Westfield has recently completed signings of its anchor tenants with M&S joining Debenhams, while Next has confirmed its second Bradford store.
"Negotiations are continuing with retailers to secure the necessary pre-lets before construction can begin."
Westfield reignited discussions with retailers last year and resubmitted a planning application for the scheme, which comprises 550,000 sq ft of retail and leisure space.
Commenting on the potential sale local MP George Galloway said: "I will help find a buyer if it goes to market.
"The city needs the hole to be filled and for jobs to be created."