Warehouse is to open a flagship store on Oxford Street, which will be used to showcase the fashion brand to an international audience.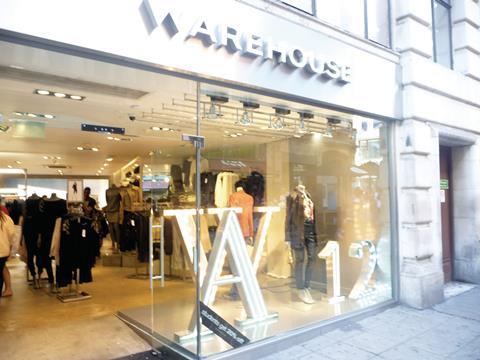 The 2,500 sq ft shop at 264 Oxford Street, formerly occupied by Monsoon, will open at the end of February and will adopt the new design it debuted in Trinity Leeds earlier this year.
Oasis and Warehouse chief executive Liz Evans said: "Our international growth for Warehouse is fantastic. But one of the challenges we've always had is that we've never had a flagship store in London to showcase our brand to international franchise partners."
Evans said she expected the store to become its biggest turnover shop and to attract a lot of tourists.
Warehouse, which has 294 UK stores, has 129 international shops in 33 countries.
The store will have a loft-style design and will "feel industrial" according to Warehouse brand director Paula Stewart. It will have large, "lounge-style" fitting room like its Leeds store, where bottled water will be available and iPads will allow customers to browse and buy items without queuing at a till.
Staff will wrap purchases while customers wait in the lounge area.
Evans said that 25% of its transactions in its new format stores come from fitting room space.
Stewart said its "boutique" style service was a major differentiator from high street rivals.
The Oxford Street store will be the fourth major UK shop Warehouse has opened over the past year in the UK.
Evans said both Warehouse and sister retailers Oasis have had a "cracking year" and were in "really good shape" going into Christmas.