The latest store format innovations, store design and visual merchandising, including opinion from stores editor John Ryan.
Our top stores story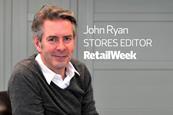 Back in 2003, a lot of people took off their clothes and lay down in Selfridges' beauty hall. Pictures were taken and Spencer Tunick, the artist and overseer of this mass strip, had another notch on his camera.