The latest news, analysis, data and video about people moves in retail.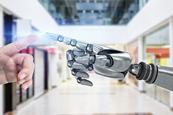 As retailers become more customer centric and nurture the adoption of this mindset across their business, the role of the chief customer officer will lose importance.
Our flagship report, Retail 2018, in association with Manhattan Associates, is here.
In this annual report, packed with in-depth insights from 25 of the UK's top retailers and CEOs, you'll discover a true picture of what to expect in 2018.
Download the report