Horsegate might have been embarrassing for the retailers and suppliers involved but, as always, every cloud has a silver lining.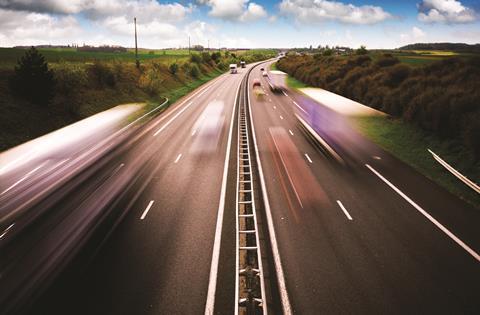 The debacle was damaging from a public relations point of view, it undermined consumer trust, and highlighted the sheer complexity of some retailers' supply chains.
But looking further ahead, it is likely to have a positive and far-reaching impact on the wider retail supply chain.
After years of what could sometimes be described as an adversarial relationship, with retailers and suppliers pitted against each other in the battle to maintain margins, a more collaborative approach is starting to emerge as a result of the problems.
Tesco's reaction to the scandal is perhaps the clearest example of a new way of working, epitomising what may turn out to be a drive towards co-operation. Speaking to farmers at the National Farmers' Union conference in March, chief executive Philip Clarke said: "What we are working to achieve is transparency: transparent relationships with our suppliers and transparent relationships with our customers." Clarke has made several promises, including sourcing more of Tesco's meat from the UK, installing cameras through its supply chain
and offering suppliers minimum two-year contracts.
The aim is to reduce blind spots in the supply chain and mitigate risk, both by working in partnership with suppliers and by putting its own monitoring measures in place.
But while the horse meat saga has brought the importance of partnership in the supply chain into sharp relief, many of the measures are not new. Introducing higher levels of visibility and control has been going on behind the scenes for years.
Will Hayllar, partner at strategy consultant OC&C, says a co-operative atmosphere has been developing for the last few years as the difficult economic environment increased pressure. He says: "Attitudes have been changing, probably over the last six years - there was quite a lot of change before the horse meat scandal, with the first inflationary spikes in 2006/2007 being the initial trigger."
But he adds horsegate has accelerated the trend. "The scandal has heightened the importance of collaboration and raised traceability back to the top of the agenda. It shone a light on how complex and convoluted some of the supply chains are," he explains.
Retailers attempting to combat the complexity include Waitrose and Sainsbury's, which have been working to simplify their supply chains through a partnership approach, says Hayllar. He applauds the former for taking control of a dedicated UK facility to produce a range of frozen meat products.
And Sainsbury's, he believes, is a prime example of a retailer transforming its supply chain in an effort to make it as robust as possible. The grocer's 'End to End' category reviews, for instance, have succeeded in consolidating the supply chains for individual categories. The reviews have been in place for the last couple of years.
The reviews involved retendering parts of the grocer's supply chain in a bid to simplify it and increase confidence in products' provenance. The reviews led to the grocer working closely with a smaller number of suppliers that offer transparency alongside cost efficiency.
"It worked out which suppliers were the most efficient and capable, and then worked with them much more closely in growing the category," Hayllar explains.
Alek Adamski, supply chain expert at global management consulting firm Kurt Salmon, says such collaboration makes supply chain disasters less likely. "Collaboration is an opportunity to share risk and reward - if you minimise risk, it should create greater rewards for both," he maintains.
Not far enough
But for some commentators, the grocers' initiatives towards stronger and more open partnerships with suppliers don't go far enough. "I don't believe attitudes have changed," says John Bailey, vice-president of solutions consulting at supply chain management software firm JDA.
Bailey says that European businesses need to share data on ingredients. "It is important to create a consensus, in order to allow retailers to have the confidence to use the data to predict and proactively find out where there are blind spots in the supply chain."
He points to successful collaborations in the US that the UK retail industry could learn from.
The link-up between Kraft Foods and Sam's Club - the chain of membership-only warehouse clubs operated by Walmart - for instance, enables both companies to share data and increase stock visibility. Such data sharing
enables both companies to reduce instances of over-stocking, according to Bailey. He says more of these collaborations need to be developed in the UK. "There is now a need to think beyond one-to-one collaboration and look at more collaborative communities and networks, at an international level," he adds.
Also in favour of greater collaboration is Jonathan Pilbro, vice-president of fashion retail at logistics company DHL Supply Chain.
DHL has brokered a partnership between the buying group of independent retailers Nisa and energy company BP, which runs its own network of forecourt shops. The partnership involves the two sharing vehicles to deliver to Nisa and BP stores.
The tie-up creates significant savings for both companies and helped Nisa record a third successive year of payouts to members in 2012, totalling £5m, according to Pilbro.
Sharing retail resources
Jon Stowe, distribution director at Nisa, says the collaboration goes even further in some areas, with general merchandise retailer Argos getting in on the act as well. DHL runs fuelling stations for Nisa vehicles in Scunthorpe, and Argos pays Nisa to allow its home delivery vehicles to refuel there too.
The deal saves Argos money because the fuel is cheap, and it also boosts Nisa's revenue.
Retailers should also consider integrating their delivery networks with other retailers, Pilbro says, which essentially involves sharing fleets, which makes sense for retailers operating in the same vicinity.
That trend will become more common in the future, Pilbro predicts, and will benefit retailers by creating "high-quality retail delivery networks that can cost effectively meet the need for daily deliveries," he says.
The need for retailers to build more robust relationships - both between themselves and with suppliers - in the aftermath of the horse meat scandal may have ushered in a new spirit of supply chain bonhomie.
There's no doubt horsegate was painful but, with work, a renewed focus on strong partnerships is likely to benefit the industry in the long term.
Collaboration case study: Asda's George, PD Ports and Clipper Logistics
Since 2008, Asda has been working with PD Ports and Clipper Logistics on its George clothing line.
The garments arrive at Teesport, in the Northeast, from a variety of overseas locations, before being transported a short distance to Clipper's facility at Wynyard Park. They are then processed before being shipped to one of three George Clothing regional distribution centres. Stock arriving into port can be processed within 24 hours, says Tony Mannix, managing director of Clipper.
Regular contact between the three companies, daily KPI targets and open dialogue is crucial to the partnership's success, adds Geoff Lippitt, business development director of PD Ports. "This honesty allows us to provide a more streamlined service," he says. Asda distribution director Ian Stansfield says advantages include sustainability, keeping costs down, building up a stock buffer and "an improvement in terms of reliability of delivery to dockside".