Prime Minister Theresa May appears to have shied away from plans to force companies to put workers on boards.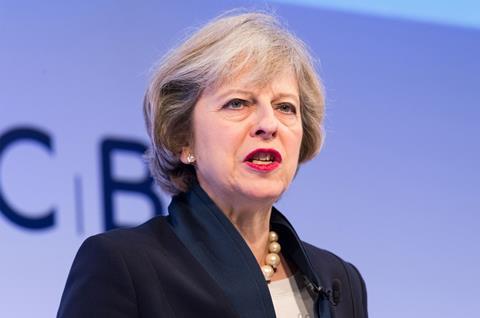 In a speech to the CBI's annual conference today, May said the controversial changes would not be mandatory.
"While it is important that the voices of workers and consumers should be represented, I can categorically tell you that this is not about mandating works councils, or the direct appointment of workers or trade union representatives on boards," she told CBI delegates.
She added: "It will be a question of finding the model that works."
May, who has adopted a hard line on business practices, told the Conservative Party conference in October the government would ensure companies have workers and consumers represented on boards. In the same speech she launched a thinly veiled attack on Sir Philip Green.
Criticism
The corporate governance plans had attracted criticism from business groups but were welcomed by unions.
Earlier this month, it emerged John Lewis had criticised the plans. "We do not believe that encouraging or mandating employee representation on boards will, in isolation, create a strong system of corporate governance," the retailer said in a written response to the Parliament's Business, Energy and Industrial Strategy Committee.
However under-fire Sports Direct has said it will put a worker representative on its board, as it faces concerns over its corporate governance.
The government's detailed plans around corporate governance are expected to be published by the end of the year. The consultation is also expected to include plans around curbing excessive executive pay.
A spokeswoman for May denied the pledge on workers' rights had been watered down.
"Part of the approach we will be taking is to put it out to consultation and hear views from stakeholders, employees and businesses on the best way forward.
"We are absolutely committed to having the voice of workers heard on boards as part of establishing the best corporate governance of any major economy," the spokeswoman told The Guardian.