With Easter on the horizon garden centre retailers are preparing for their busiest time of the year, with the aim to recover and grow after lost sales last year.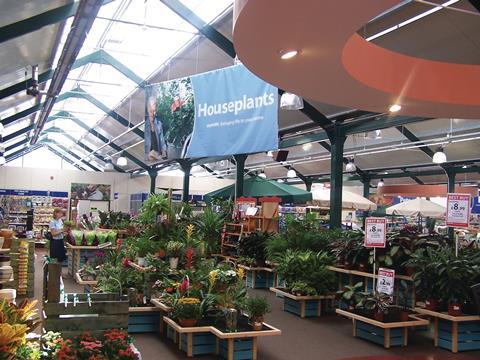 Why are we talking about it now?
In the run-up to Easter - the busiest time of the year for garden retailers - Morrisons has revealed it is to roll out its garden centre offer to 30 stores this month after trialling it at its revamped store in Kirkstall.
What's the size of the market?
The market last year was worth £4.5bn - 3% down on 2009 as poor weather in the peak period hit sales. Horticultural Trades Association director of marketing Andrew Maxted estimates that the market will regain the lost 3% this year, and perhaps even grow on top of that.
Who are the biggest players?
The Garden Centre Group, formerly Wyevale, is the largest specialist in the field, operating 119 centres. Tesco-owned Dobbies is another large specialist, operating 26 centres, with plans for 100.
B&Q and Homebase are the market leaders, operating 330 and 337 respectively, and Focus DIY and Wickes are also big players.
The supermarkets sell gardening products in stores, and Robert Dyas and Wilkinson stock a big range. Next is also trialling a new home and garden concept store in Shoreham-by-Sea, West Sussex.
Will there be consolidation in the fragmented market?
Not according to Maxted. He believes consumers like choice, with many shopping at independents. "They enjoy a local and non-corporate feel," he says. The Garden Centre Group cottoned on to this, scrapping the Wyevale branding and instead branding each centre separately to reflect the local community.
What is driving consumer interest in gardening?
Gardening took off in the last decade thanks to the 'Ground Force effect' - which refers to the string of gardening TV shows at the time.
The 'grow your own' craze took off when the recession hit and it continues to drive sales.
What issues are garden centres facing?
The Government is proposing to replace the May Day bank holiday in England and Wales with one in October, which retailers fear would decimate sales for garden centres during one of the industry's biggest weekends of the year.
Garden centres also continue to struggle with restricted trading hours over the Easter period. Under Sunday Trading laws, all stores of more than 3,000 sq ft - which includes nearly every garden centre in the country - is banned from opening on Christmas and Easter Day. It is estimated that the trading law costs the industry at least £10m in lost sales.