Womenswear retailer Whistles only recently became operationally independent of former owner Aurora Fashions. Rebecca Thomson finds out how the IT team managed the transition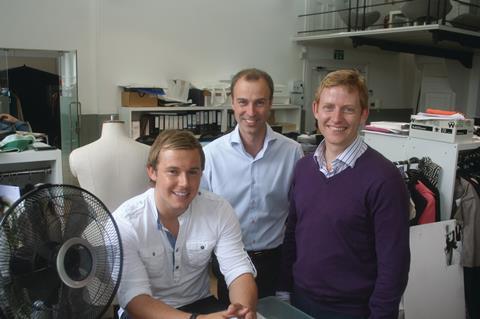 When Whistles was spun off from Mosaic Fashions – now Aurora Fashions – in 2008 all eyes were on its new chief executive Jane Shepherdson. The industry's expectations of the former brand director at Topshop were sky high – she had been credited with revolutionising the Arcadia chain and the pressure was on to show she could turn Whistles around. But while Shepherdson may have been under the spotlight, behind the scenes her management team faced a huge challenge too.
IT and logistics director David Mold is one member of the senior team who's had something of an interesting year. Two years after Shepherdson's takeover, Whistles was strong enough to become completely independent from its former owner. Mold, the former head of IT development at Aurora, was recruited in June last year and had just nine months to develop and oversee a project, which would result in Whistles being in charge of its own IT strategy and running all of its own IT systems.
"It was the biggest project this company has embarked upon," says Mold. "Whistles got to a point where they felt it was an appropriate time to really take ownership of the IT direction of the business."
This particular kind of IT project is unusual and not easy, but luckily for Mold he'd been here before. As head of business systems at Rubicon, he led the transferral of the infrastructure when the company – which at the time owned brands including Warehouse – parted company with Arcadia Fashions in 2002. He then moved to Aurora when it bought Rubicon in 2006.
With just nine months to complete Whistles' removal from its former owner, Mold says the project was like his version of the Olympics – there was a lot riding on it, and the timescale was rigid. "The overriding fact was that the deadline wasn't moveable. So much needed to be planned, and we needed to know exactly what the milestones were and keep to them. If we missed them, the entire project would slip."
The first step was to identify the most difficult and complex parts of the project, with an emphasis on logistics. "If you can't get stock into the warehouse it doesn't take long for a backlog to develop, and you can't get product into the stores. It was quite hairy in the run-up to the switchover because so many things could go wrong. Thankfully, all the planning paid off."
Going live
The new ecommerce supply chain systems went live over the weekend of January 29 and 30 this year, when ecommerce orders had to be carefully managed to make sure they didn't get lost as stock records were transferred from one system to another. It was a culmination of months of careful planning and was followed by the February move to a new data centre, and the transferral of stores to new servers in March.
Whistles worked with several suppliers including BT Expedite, Retail Assist, Vodat and Clipper and the retailer says the ability of those involved to work closely together was one main reason for the project's success. "We learnt the importance of bringing all the parties together, and getting them to co-operate to achieve the plan you have. As we had a small internal IT team, we needed to partner with a few strong parties to spread the risk and it was important that they were a good cultural fit with our brand."
Flexibility was needed too – while the key milestones had to be met without fail, some things had to be compromised on and moved to after the go-live date. Mold says it was all about knowing what would impact the business's ability to trade, and making sure those things got done in time. Other less crucial things could be pushed back. "Throughout, you need to reassess, re-evaluate and re-prioritise. The key things are around moving products through the supply chain and ensuring you continue to trade."
Continued trade was non-negotiable, as was the overarching aim to take ownership of the company's own intellectual capital. Whistles wanted to be in charge of its own IT strategy, instead of relying on Aurora's multibrand shared-service approach. With an IT team of just three at the time, Mold wanted to retain control of strategy while working with suppliers with the practical capacity to support the systems. "It was important that we retained the intellectual capital of our business to help deliver the strategy, but also that we worked with partners who could relieve the headache of supporting the stores until 11pm at night and the distribution centre at 6am in the morning. This allows us to operate with a smaller in-house team but cover the 24-7 nature of retail IT."
Mold says that despite all the challenges everything got done on time and on budget, and in June he and his team were rewarded for their trouble with a BT Retail Week Technology Award for project implementation of the year. For those in the unlikely position of having to attempt a similar project – or facing another kind of hefty challenge – he says ensuring there's enough time to do everything is his first piece of advice. Having a clear idea of the framework of how each service will run is the second.
"You're not just implementing new systems but all your processes from scratch. It's even more complicated than if we were a start up retailer, because there are higher expectations."
Mold's next job is to enhance Whistles' ecommerce offer and to develop multichannel services. International markets hold a lot of promise – Whistles was gaining in popularity in Australia, Canada and the US even before Kate Middleton started wearing its clothes on high-profile trips and photoshoots, and the company is looking into how it can capitalise on the growing interest in British brands overseas.
Whistles is still a relatively small business, although there are plans to expand further beyond its London and Southeast stronghold. Mold says one huge challenge for him is that, as a small retailer, IT budgets can be significantly less substantial than expectations, which are often on a par with what's expected at bigger companies. But despite the challenges, the company now has one big thing going for it – its growth will be underpinned by an autonomous IT strategy.
Whistles' big project
Before the switchover, IT, logistics, payroll, audit and finance services were all provided by Aurora Fashions. The project brought these in-house
A completely new infrastructure was required, including email and domain management. A company intranet was developed to replace the one used by Aurora; finance and payroll systems were brought in-house, communications software was needed, and 60,000 units of stock were transferred from one data centre to another
IT and logistics director David Mold was recruited in June. After going out to tender and planning the various elements of the project, things kicked off in September last year
The merchandising and warehouse system had to be ready to place supplier purchase orders by November and fully live by January 2011, to coincide with the opening of the new warehouse
The new supply chain system for ecommerce orders was rolled out at the end of January
The company transferred from Aurora's data centre to their own in February, and rolled out a new payment system in stores in the same month
Whistles transferred its stores to its new servers, housed in Northampton, in March