Following the tech giant's annual Worldwide Developers Conferece (WWDC) in San Jose in California last week, we look at what the raft of new tools and upgrades Apple unveiled could mean for retail.
Apple's WWDC is one of the key dates in all techies' diaries. This year's conference did not bring annoucements of new iPads or iPhones, but it did usher in new software upgrades. These are the main things of note for retailers.
AR 3D object detection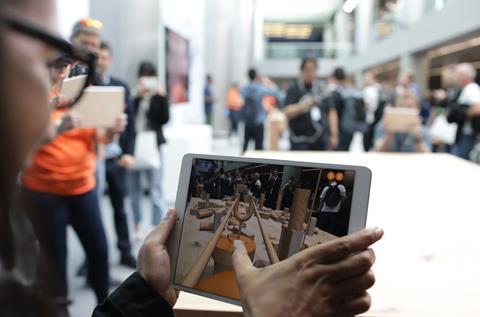 Augmented reality (AR) captured the nation in 2016 with the launch of Pokemon Go, and has gained momentum as companies tap into the tech to offer consumers a much more interactive and immersive experience.
The AR platform features 3D object detection, which could be particularly helpful within home furnishing and furnishing as it enables users to view a product and virtually place it within a setting to see what it would look like.
Retailers that have made a play into this area so far include Argos, which uses AR to bring products in its catalogue to life, and Bathstore, which uses the technology to allow shoppers in store to virtually explore bathroom designs. But we may see a wave of others take up AR after Apple announced it would be launching ARKit 2.0.
Other new features include improved face tracking and a multiplayer component, enabling two people to play together using their own Apple devices.
Craig Summers, UK managing director of Manhattan Associates, said the new augmented reality software sounded promising. "Retailers have a lot of SKUs so allowing more 3D viewing and creating a more immersive look can help stores in the future."
Made to Measure
Maybe one for the customer service staff who don't have a measuring tape handy, Apple revealed a new app called Measure, which as it implies, is able to measure the size of real world objects via the camera. As a built-in app, it will come in handy for furniture shopping.
Make over for Siri
In a bid to boost Siri's popularity, Apple has given its digital assistant a refresh.
Apple is opening it up to allow developers to add it to their apps. For example, clothing stores could add Siri to itheir app, allowing customers to place orders by simply talking to their phone.
It will also make call-to-action suggestions based on where you are or the time of day. For example, Siri will suggest calling a friend if it's their birthday. In a retail setting, it has the potential to flag what tasks need doing for inexperienced members of staff.
Users of Apple's new WatchOS 5 will be able to activate Siri by simply lifting their wrist towards their face.
Given voice-activated assistants have taken the UK by storm in recent years, with 2.8 million Amazon Alexa and 1.14 million Google Home devices sold in 2017, according to Strategy Analytics, Apple will be hoping these changes will help Siri defeat the competition.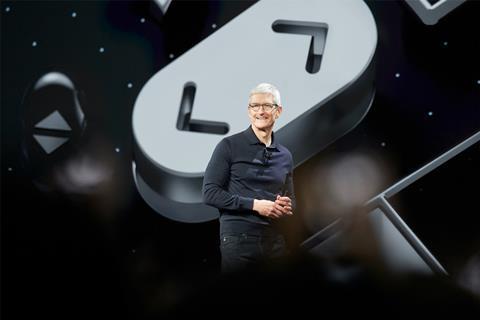 Apple Pay
Apple's mobile payment and digital wallet service is set to become even more convenient and easier to use for both consumers and retailers.
The tech giant revealed that users would be able to pay for items through the notifications screen.
With 127 million users worldwide in 2017, up from the estimated 62 million in 2016 according to venture capital firm Loup Ventures, that's a lot of customers able to pay in super fast time.
Group FaceTime
Group FaceTime will now work on iPhone, iPad and Mac, for up to 32 people – making it handy for impulsive meetings and potentially helping to improve team communication.
One for the tech addicts
A new app called Screen Time will tally up just how much time we spend on our devices.
It will also enlighten us with further information on our phone habits by telling us how often we pick up our devices and what apps we use. The new update will include a tool called Do Not Disturb, which allows users to block seeing notifications at night.
Could it hit retail sales if we're confronted with the reality of our phone use?