The Dutch technology start-up StyleShoots has unveiled its newest product range alongside Dragons' Den panellist and retail entrepreneur Touker Suleyman.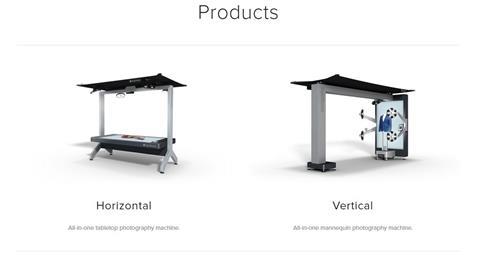 Speaking at the launch, Suleyman said: "This new technology really does have the potential to transform the way fashion brands photograph their garments.
"Up to now, this has been a time-consuming process, but StyleShoots equipment means brands can focus on the actual artistry of collections and not have to worry about technical details."
StyleShoots' technology is designed to increase the efficiency of photographing product shots for retailers. The photographic machines, which come in vertical and horizontal formats for mannequin and tabletop shots, are currently being used by retailers such as Marks & Spencer, Boohoo.com and Zalando.
The start-up's technology enables users to adjust lighting and capture images instantly. StyleShoots' head of marketing and product Anders Jørgensen was confident that the kit would significantly cut costs and time when photographing products.
"With StyleShoots, the only limitation to how many pieces you can photograph is the speed of your styling," he said.