John Lewis has launched its fourth annual JLAB start-up accelerator competition and extended it across sister retailer Waitrose.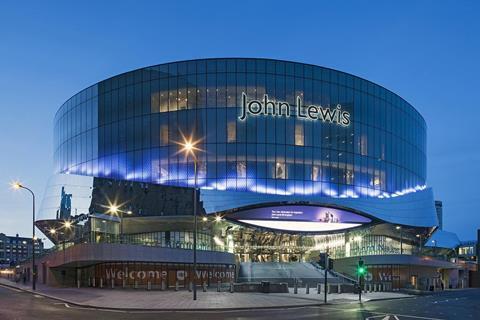 The Partnership-wide retail technology accelerator will give between five and 10 start-up applicants the opportunity to develop their products in collaboration with and using the resources of the retail giant.
John Lewis, which has partnered with innovation specialist L Marks on the programme, will accept applications until April 30.
The selected start-ups will then undergo a 12-week programme starting in July based at either John Lewis or Waitrose's head offices.
The start-ups will also be able to apply for funding of up to £100,000 from a total fund of £200,000 to be split across the selected companies, which they will receive in exchange for equity in their respective businesses.
The John Lewis Partnership will be focused on "early-stage and high-growth" start-ups that will enhance its customer experience across six categories including 'amazing food experiences', 'effortless shopping' and 'smarter supply chain'.
Disruptors
Chief information officer Paul Coby said: "JLAB enables us to augment our understanding of innovation and partner with these disruptors to offer the next generation of customer experiences.
"Waitrose's involvement in JLAB means we can now provide start-ups with unprecedented access to two of the UK's leading retailers and ensure we add value to these fledgling companies, in the same spirit of co-operation the John Lewis Partnership was founded on."
L Marks chairman Stuart Marks added: "At a time when most large companies are seeing disruption all around them, the John Lewis Partnership has willingly opened up its entire business to assist and develop start-ups.
"We are excited to have Waitrose join the programme, bringing with it their unique grocery-related categories."