Retail Week investigates whether one-to-one online consultations are an engaging personalisation tool for customers, or simply a marketing stunt.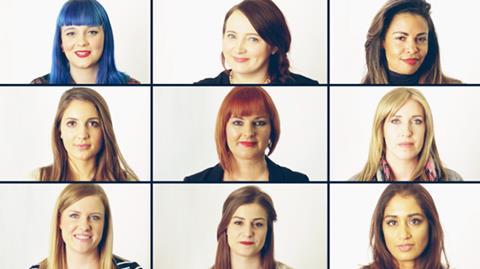 This week, in a bid to drive growth of its beauty sales, Tesco launched an online consultation service for customers using Google Plus' video-conferencing technology. The service will allow customers to book free, confidential beauty consultations via video with industry experts and bloggers using Google Plus 'hangouts'.
Tesco's marketing director Mark Baxter said the consultations will allow the retailer to offer a personal, expert service outside the store environment.
This is not the first time Tesco has used Google Plus technology. In July 2014, the brand used Google to create the UK's first online field trips for primary school children nationwide.
An industry first
But Tesco claims this is the first time a company has offered online beauty consultations. So what are the opportunities for retailers thinking of using online and social to personalise the shopping experience for customers?
Miya Knights, senior research analyst at IDC, said many retailers have already tried to extend customer services online, "if not in a personalised way, then at least through 'click-to-talk' services, as a pseudo-extension of the traditional call centre but online."
But Knights pointed out the Tesco service could be difficult to scale.
"The difference is the fact that a retailer the size of Tesco is doing this – the question is, will it be able to make it scale so every customer wanting a consultation will get served?"
Meanwhile Natalie Berg, director of retail insights at Planet Retail said shoppers are quick to resort to social media when things go wrong because it's an easy and speedy channel. "Now retailers are recognising opportunity to engage with shoppers and not just when they're purchasing."
She points to Asos Stylist which began providing live chat-style consultations which was very engaging with shoppers.
"But one thing that surprises me about Tesco is its broad customer base and it's not typically the first port of call with beauty advice and they're trying to position themselves as an expert in this category," she said.
Berg said this type of technology could be a huge opportunity for retailers with a targeted customer base – like Asos – while Tesco might find it a little challenging to recommend products.
"It makes perfect sense as it's relatively inexpensive and positions retailers as a specialist," said Berg. "But it might require a bit of training and monitoring, especially if you have external bloggers representing your brand."
Other online shopping services
Knights pointed to the likes of Zappos and Topshop which have both been exploiting Instagram to try and drive sales. The American ecommerce site, Zappos which is owned by Amazon, last year tried to capatilse on the #ootd – outfit of the day – hashtag on Instagram to suggest new outfits.
More recently, during London Fashion Week, Topshop partnered with Twitter to analyse real-time trends coming off the catwalk in order to curate collections which could then be bought by the customer.
John Lewis has also experimented with digital tools to 3D print miniature furniture pieces to help customers choose what to buy. The service lets customers choose a sofa shape from a range of 3D printed models, giving them a better idea of what the sofa looks like.
Berg says this type of technology works really well in fashion and beauty because both sectors usually have a digitally engaged audience.
"But what we will continue to see is the blending of content, commerce and social," she said. "Some of the trends I'm looking at are personalisation and social selling."
With Facebook and Twitter implementing 'buy buttons', this demonstrates how social-media platforms are trying to move towards being transactional, and on the other hand, retailers are trying to become more social. It seems like Google+ beauty consultations may become more of a regular service for retailers.