Some of the biggest names in retail are looking to technology start-ups in the UK and abroad for innovation. Glynn Davis reports on the burgeoning trend.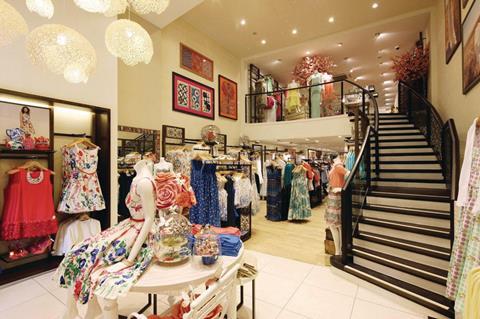 The need to look outside your own business for inspiration has long been a mantra of the retail world.
But the fear of being left behind is motivating a growing number of the UK's more progressive operators to join forces with fledgling, entrepreneurial firms on a more permanent basis.
John Lewis, Shop Direct Group and Monsoon Accessorize are among those retailers working with technology start-ups to improve their propositions and keep them at the forefront of the latest retail developments.
Monsoon Accessorize head of IT Pete Byrne says: "We're used to using traditional retail suppliers with their best-of-breed solutions but the consumer environment is changing and we need to be more agile so we don't necessarily need these traditional suppliers now."
New recruits
This new mindset at Monsoon Accessorize has been brought about by the recruitment of John Browett as chief executive and John Bovill as IT and ecommerce director. The appointments have resulted in a "sea-change in attitude", according to Byrne. "We've got the advantage of a chief executive and IT and ecommerce director who both 'get it' and are challenging the way we are working."
Monsoon Accessorize's first step in working with third-party start-ups was to forge a partnership with UK firm Screach, which focuses on making screens interactive via mobile apps. Founded by former BT Expedite executive Richard Dodd, the start-up enables the transmission of live media content to various devices.
Byrne sees it as important to the retailer's current proposition to introduce tablets into stores. "We can't predict how things will develop and so we are using resources that are not in the traditional IT model," he says. By working together, Monsoon Accessorize benefits from the "speed, hunger and desire to really push things" that can only come from a start-up, he adds.
Hotbeds of innovation
The unpredictability and constant change in the retail sector is driving Shop Direct to look at smaller tech firms for inspiration.
"Retailers have to look at their core strengths and in a world of innovation they've got to understand when they should bring in external skills. Start-ups help them bring it in faster," says Jonathan Wall, group ecommerce director.
But without a flexible approach, working with start-ups can easily fail. "Our traditional business has had to be reshaped. The more established and regimental a business is the harder it will be to do this. We have to come 'down' to the start-ups' level," he says.
Among the internal changes introduced by Wall to facilitate working with start-ups are a "light-touch approach to commercials", the abandoning of Request for Tenders (RFTs), and a greater willingness to carry out trials quickly.
"A lot of this tech is cutting edge and so it is hard to define even the business requirements so there's not much chance of finding more than one such provider for RFTs," he explains.
While Wall recognises that working with start-ups is more accepted in ecommerce teams there is still work to do for start-ups to work with other areas of the business: "Ecommerce is the natural fit from day one whereas for other parts of our business such as procurement and the legal department it's about education."
Embracing start-ups has led Wall to visit overseas hotbeds of IT innovation. For the most cutting-edge solutions looking abroad is necessary, according to research from KPMG. It found 37% of respondents believed the next disruptive technology breakthrough would most likely come from the US, while 24% suggested China, 7% Korea, 6% Japan and 6% Israel, while the UK garnered only 1% of the votes.
All abroad
Wall has US trips planned to New York and Boston as well as Silicon Valley. On a recent trip to Tel Aviv, Israel, for the Tech Hub, he met more than 20 start-up companies, of which six were in his main areas of interest - ecommerce and personalisation.
A highlight was meeting representatives from a business that can size a body using video scanning. While the technology would require some development from Shop Direct, and therefore a joint-IP arrangement would be necessary, such meet-ups demonstrate the avenues opened to established retailers when they work with tech start-ups. It also highlights the flexibility needed for working with young companies.
"Our aim is to be the world best at personalisation online and we need to talk to potential partners on this around the world," Wall says.
John Lewis is among those which have been working with technology start-ups in a bid to keep ahead of competition from agile online players. Last November, the department store giant hosted its first competition for start-up technology companies in a bid to boost IT-related ideas in the business. The initiative was designed to seek out innovation via young technology companies and a number of start-ups pitched their ideas to a panel of retail experts.
John Lewis head of IT relationships Sarah Venning recognises that working with early-stage start-ups is unusual in the marketplace. "Generally, we tend to be the exception rather than norm," she says.
According to Venning, the retailer finds start-ups ideal to work with because of their fresh thinking and ability to get things done quickly compared with larger suppliers they work with.
Tesco has also recognised these issues and set up a dedicated office - in London's tech heartland of Shoreditch - for its digital activities. Away from the corporate straitjacket the idea is that it will attract the right calibre of IT personnel and create an environment for digital innovation.
Such a forward-thinking stance is vital for traditional retailers to accelerate their adoption of new technologies. In today's competitive marketplace, incremental innovation just isn't enough - it's working with progressive start-ups where the real drive for retail innovation lies.
Tech hub - collaboration is key
In a first of its kind, the British Embassy in Tel Aviv set up a platform 18 months ago to introduce UK retailers and media companies to Israel's technology start-ups.
The Tech Hub programme, designed to foster collaboration, included a competition for start-ups to win a subsidised UK trip, with 19 companies visiting Britain. In May, a delegation of top-tier UK retailers visited Israel to look at companies involved in ecommerce, mobile payments, fraud management, personalisation and in-store navigation with "some looking to invest or form strategic partnerships", according to Lucy Blechner, digital manager at Tech Hub.
"One is considering the possibility of building an innovation centre in Israel," she adds.
If Tech Hub delivers on its hope of healthy collaboration then Blechner says there is an opportunity for the model to be replicated in other British embassies around the world.
The Israel trip included representatives from leading UK retailers including Marks & Spencer and Tesco, which will no doubt have seen start-up Mipso. Offering an innovative solution for fashion retailers, it involves customers entering their measurements online, which are then compared with the dimensions of each item the retailer sells. Such technology reduces returns from as much as 50% to 20%, according to Mipso.
The company will be running trials with four major UK retailers with the objective of rolling out the solution across their businesses ahead of the peak Christmas period. Eddie Bentley, responsible for UK sales at Mipso, says: "Start-ups have great ideas but have been shunned because of the financials. It has been thought that because they are small they can't be good. But these small guys are searching out uniqueness that will make a difference. Retailers recognise that established service providers are not adaptable and small companies are giving them what they want."
Among the UK's leading retailers there is the growing realisation that if they do not do something to counter the threats of newer online players, they risk being left behind, according to Bentley. "They need to make the right decisions and go with small companies who can react and can change," he adds.