Online fashion retailer Yoox.com has launched an Android application for customers to download to their mobile phones.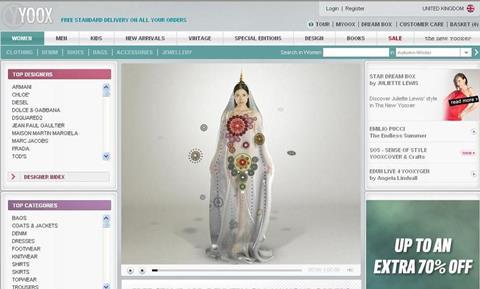 The free application is a follow up to Yoox's iPhone and iPad apps. The app allows customers to browse all sections of the Yoox.com website from their phone. Some features of the app include allowing the customer to discover new clothes and accessories, browse collections and limited edition pieces, see rare vintage items as well as design objects.
The app will be available in over 100 countries and in seven languages (English, German, French, Italian, Japanese, Russian and Spanish). Yoox says this will allow family and friends to send gifts to each other from anywhere in the world.