PAID FOR POST
Oracle Technology Blog on Retail Week
Find out how being part of future plans, standards and regulations for the retail value chain will enhance your business and the industry as a whole.
In January 2019, Oracle launched the Retail Blockchain Consortium (RBC) to the world at an exclusive evening in London.
Oracle has been working on plans for the RBC for nine months with the UCL Centre for Blockchain Technologies and MonoChain.
Together we pulled together an exciting and interesting event. You can watch the launch video here.
At the event we launched the first four working groups, which everyone can join.
The groups will develop future plans, standards and regulations for the retail value chain and focus on:
Grocery supply chain
Luxury goods supply chain
Pharmaceutical supply chain
B2B supply chain.
The working groups are for retailers to shape the future of blockchain solutions within their verticals.
They will be made up of organisations from the entire value chain: retailers, brands, manufacturers and logistics companies.
The benefits of membership include:
Development of pilot projects (proof-of-concepts) and industry-wide standards
Workshops and intensive educational and technical accredited courses run by experts
Participation in members-only events and committees on blockchain applications within the retail value chain
Opportunity to lead working groups, focused on your business challenges
Helping to drive corporate social responsibility and improve the environment, through the relevant use of blockchain
Access to the latest academic retail and B2B-focused research on blockchain from the world's leading universities.
Each spring, we will host an annual summit showcasing the annual state of blockchain in retail and the outputs, thought leadership and actions from the consortium, both as a whole and from each of the working groups.
This is a unique opportunity for retailers, brands and related companies to get involved in designing the future success of their businesses, utilising the revolutionary benefits of blockchain technology.
To join visit the website or email antony.welfare@oracle.com.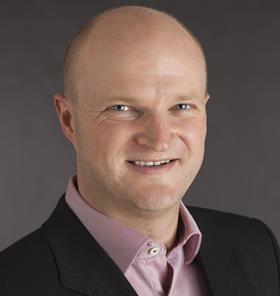 Antony Welfare is innovation strategy director at Oracle


Oracle provides leading-edge capabilities in software as a service, platform as a service, infrastructure as a service, and data as a service.