Westfield is trialling technology that allows shoppers to buy items from a personal stylist in their hotel room via an interactive mirror.
The shopping centre's London outlet has installed the mirrors at the nearby Sanderson Hotel.
The mirror uses technology from Google and Westfield, comprised of two screens – one that provides a live feed to the personal stylist and another that displays the products on offer for the shopper to browse.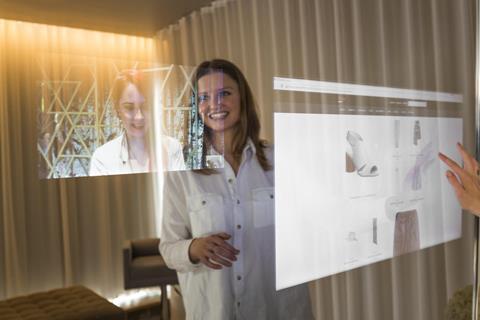 Westfield's UK and Europe chief marketing officer Myf Ryan told Retail Week: "Virtual and augmented reality are quickly becoming mainstream, and harnessing this new platform to meet growing demand from consumers who expect seamless, intuitive and personalised experiences across the various platforms is the next big frontier in the retail world."
Luxury retailers including Gucci and Armani were available to purchase through the trial, which ran from April 18-21, and shoppers purchases were delivered to their room within 90 minutes of purchase.
"To trial this service we have focused on the luxury service of being able to style, shop and try on right in your hotel room," said Ryan.
"However, there is huge scope to expand a service like this and make it accessible to the broader market – the mirror is mobile and the technology transcends location so the opportunities are immense."