Visa has unveiled a technology centre in London which will apply cutting-edge technologies to its payment services.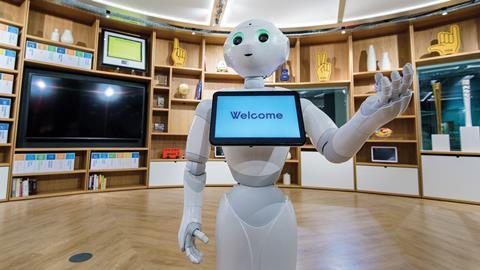 The payments provider has opened a 1,000 sq ft innovation space, which will focus on collaborations with its retail and technology partners.
The finance services giant has pre-existing innovation centres in cities including Berlin, Dubai, Singapore and Tel Aviv, but this is the business' largest technology hub to date.
The hub will focus on applying new technologies such as Internet of Things, virtual reality and biometrics to its payment services and will display live demonstrations of digital payments, such as placing a grocery order from a payment-enabled fridge.
Biometric payments which will allow shoppers to pay for items by swiping their hand at a point of sale and face and voice recognition technology are also being developed.
Visa's executive vice president of innovation and strategic partnerships Jim McCarthy said: "What makes the approach we take in our innovation centres unique is that they're all about collaborating with clients to solve real world, consumer pain points or business problems using digital solutions."
The payment provider has also collaborated with IBM Watson to develop IoT-enabled payment devices.