Topshop has launched a tech initiative that will allow start-ups to develop a wearable tech product in collaboration with the retailer.
The fashion retailer has teamed up with John Lewis's JLab partner L Marks to launch an innovation programme to develop wearable technology products.
The initiative, entitled Top Pitch, will allow start-ups to enter a month-long bootcamp process to develop their product with a mentor, culminating in a pitch to Arcadia boss Sir Philip Green.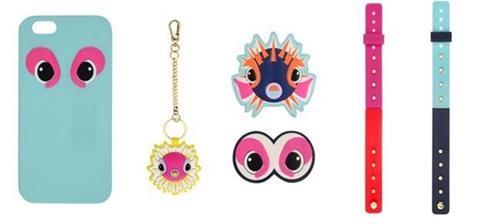 Topshop will invest in the winning start-up with the potential to sell the product in its stores.
Global marketing and communications director Sheena Sauvaire said: "As a brand, we champion new platforms of innovation and we see wearable technology as an exciting area of further exploration.
"The merge of style and function has yet to have been seen in a true consumer-ready sense and our aim is to discover new-to-market, highly desirable product at accessible prices for our fashion-savvy customer."
L Marks chairman Stuart Marks added: "Top Pitch is such a great opportunity for entrepreneurs working on a wearable technology product.
"What better way is there to learn about Topshop than to work in collaboration with them for four weeks, developing your brand and strategy, as well as the direction your product will take?"
This initiative is the next step in the retailer's ongoing investment in wearable technology after launching a range of contactless pay-enabled accessories last year.
Applications for Top Pitch are open until May 22, 2016.