Tesco's global IT chief Mike McNamara is leaving the grocer to join Target as the US retailer's executive vice-president and CIO.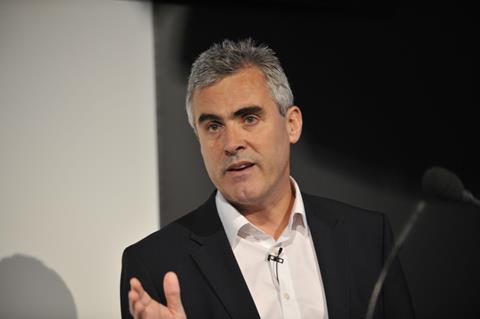 He will be responsible for Target's digital transformation to help the retailer become omnichannel. McNamara will report to Target chairman and chief executive officer, Brian Cornell.
McNamara joined Tesco in 1999, before becoming the retailer's CIO in 2011. He built up Tesco's e-commerce operations, as well as introducing a number of in store technologies including scan-and –shop, as well as launching the company's innovation lab.
McNamara said he was grateful for his time spent at Tesco but was looking forward to joining Target at a time the company is "intensifying their investment in technology."
He said: "I have long admired Target as a retailer and its legacy of putting customers first. To be part of an organization like Target and help shape the future of its technology and omnichannel strategy was a dream opportunity for me."
Tesco exits
McNamara's departure follows a string of exits from Tesco after it revealed it had overstated its profits in September.
Earlier this week, Retail Week revealed the head of sourcing and supply chain for Tesco F&F clothing and general merchandise, Christophe Roussel is about to leave the company, while retail director Richard Baker and Neil McCourt, managing director for Metro, have also left the grocer recently.
Meanwhile, Tesco has revealed it will pay out more than £2m to its former boss Philip Clarke and ex-finance director Laurie McIlwee.
Cyber attacks
Target's former CIO Bob DeRodes is retiring after being hired in spring 2014 following a string of cyber-attacks. Towards the end of 2013, 40 million credit card details stolen from the retailer, which was one of the largest data breaches for a retailer.
During his time at Target, DeRodes hired the company's first chief information security officer, Brad Maiorino.
DeRodes will serve for a short time as a senior advisor to Target.
Tesco IT boss Mike McNamara departs for US retailer Target
1

Currently reading

Tesco IT boss Mike McNamara departs for US retailer Target

2