The Net-a-Porter CIO Hugh Fahy wants to ensure that his 300-strong team retains an agile approach to the delivery of the etailer's technology.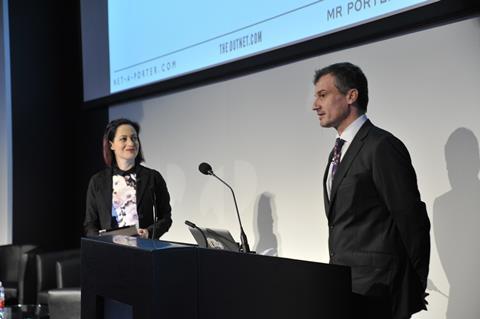 Maintaining a start-up culture will be key to ensuring future growth, the luxury online fashion retailer has said.
"We want to maintain that spirit of a start-up, we want our technologists to be intuitively involved in the business," Fahy said.
Over the past seven years the etailer's IT department has grown from a team of 35 to 300.
Fahy was speaking in his first public appearance since being appointed CIO of The Net-a-Porter Group in August. He was previously director of development at Betfair.
Net-a-Porter ensures its technology team is embedded in the business, said Fahy, with web developers working alongside marketing colleagues at Mr Porter.
"That gives you a strong chance of collaboration. It means you can literally tap the girl on shoulder next to you and ask the obvious question: 'Is this any good?' And when they say no you try something different.
"That sense of collaboration is ultimately going to make your software engineers happy. Because they want to get their software out, and they want to see it making a real difference to business."
Culture, tools, platform and alignment of teams are essential for agile delivery of technology, he said. "You can adopt agility in your business as an ethos, but without those four things you're not going to get the benefits."