Uber is reportedly looking to launch a same-day delivery service for luxury goods from retailers such as Louis Vuitton and Tiffany's.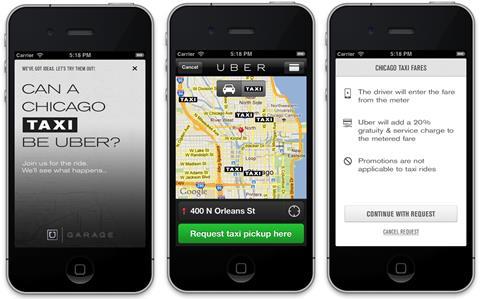 According to Tech Crunch sources, other big-name brands including Neiman Marcus and Hugo Boss are also in talks with the mobile app taxi service about launching same-day delivery.
But the service may be difficult for retailers that do not have software in place to have real-time visibility of stock, as the Uber system needs exact inventory data to work effectively.
This would be an extension of its UberRush service in the US, which lets customers track the delivery of parcels. The business has also recently launched UberEats in the US and Barcelona to provide food deliveries.
"We have been piloting UberRush with multiple retailers for the last year," Uber told the technology news site.
Uber's drivers and couriers use a different app and phone for passengers and deliveries. But the company hopes to eventually be able to take passengers and orders at the same time through a single routing system, it was reported.