Making sure your ecommerce model is both profitable and future-proofed couldn't be more important in the strange new normal we find ourselves operating in. Find out how by downloading Retail Week's latest report.
The ability to trade online has been a lifesaver for retailers denied the use of their store networks by Covid-19.
However, retailers doing business online face a long list of costs they need to recoup in the price of goods sold in order to run a profitable operation. And, for many, the structural changes to shopping habits brought about by the health pandemic have exacerbated the challenge of online margin retention.
Any retailer that believes they can simply ride out the coronavirus storm and recoup their losses once sales revert to stores should think again.
Although experts agree that online sales are unlikely to remain at the levels seen during lockdown once restrictions are fully removed, most also believe that they will never return to pre-Covid levels.
"Any retail business that is not profitable online, or not working towards that, is totally unprepared for what is about to come next"

Michael Jones, Houseof
In this context, the ability for businesses to trade profitably online will be fundamental to their future viability.
"Any retail business that is not profitable online, or is not working towards online profitability, is totally unprepared for what is about to come next," says Michael Jones, co-founder of online homewares retailer Houseof.
Retail Week's latest report Counting the Cost, produced in partnership with management and technology consultants BearingPoint, equips retailers with the tools to make their ecommerce offerings financially viable in the long term.
Packed full of expert commentary and analysis, we reveal how retailers including Sainsbury's, Next, Dixons Carphone, John Lewis and more are taking great strides in making their ecommerce offerings profitable.
Taken from the report, here are seven ways to follow their lead:
Make sure you understand your costs at a product, channel and customer level and what part they play in profitability.
Don't pour money into customer acquisition to the detriment of customer retention.
Make it a priority to gain visibility of data so you understand your customers and what is important to them.
Invest in ecommerce talent. High-calibre individuals will save you multiple times their salary in long-term costs.
Pull available levers to nudge consumers in your preferred direction, for instance by incentivising click and collect.
Reduce returns rates by providing detailed information at the point of sale and delivering responsive customer care.
Plan for a post-Covid world by investing in tech that will reduce cost to serve and improve the customer experience.
Learn more about how to trade online profitably in our Counting the Cost report. Download it for free here.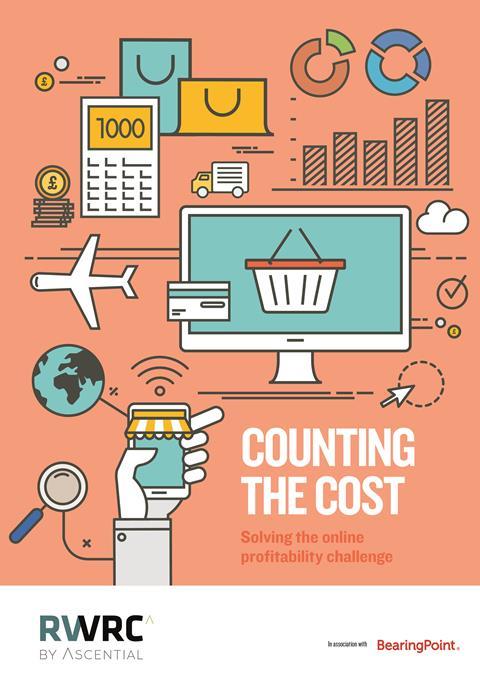 From recruiting tech talent and building a solid ecommerce infrastructure to customer acquisition and fulfilment, this report will help retailers and brands map out:
The true impact of their ecommerce offering on profit margins
How efficiencies can be made to positively impact online revenue
How data can be a brand's most important tool if harnessed correctly
The best customer incentives to reduce the costs of delivery and returns

BearingPoint brings together the transformative power of our consulting expertise and IP to deliver game-changing solutions – co-creating value, accelerating outcomes and driving growth.