Snapchat, which launched ad capabilities on its platform a year ago, has unveiled a host of improvements to snare retailers looking to advertise via social media.
Snapchat has today launched a series of advancements to its suite of what it now calls Snap Ads to enhance its offer to businesses who advertise on the app.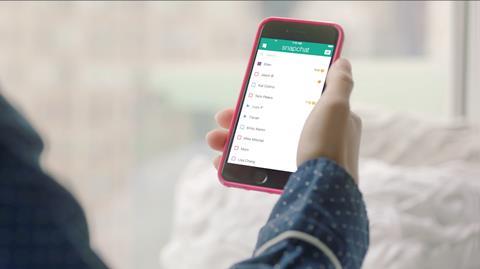 Advertisers will be able to take advantage of expandable Snap Ads, where users can swipe up on ads to watch a longform video, access a mobile webpage without leaving the app, or view an instant article that has been specifically formatted.
Snapchat is also planning to test showing Snap Ads between what it calls Stories. These won't interrupt a Story currently being watched and will occasionally be skippable. Additionally, advertisers who do not know how to build custom Snapchat ads will be offered assistance from a list of approved creative agencies.
Competitor Instagram launched carousel video ad technology earlier this year to allow retailers to create multiple videos to advertise to shoppers.
Facebook has also targeted retailers by investing in technology aimed at helping its partners to understand shopper behaviour.
Snapchat claims to have an engagement rate five times that of the average click-through rate on other social platforms. Lab research by MediaScience showed that Snap Ads commanded over twice the visual attention of Facebook ads, over 1.5 times the visual attention of Instagram ads, and 1.3 times the visual attention of YouTube ads.