Dixons Carphone boss Seb James has warned the retail industry is about to be hit by an "asteroid" caused by the connected customer that could result in the death of retailers that fail to prepare.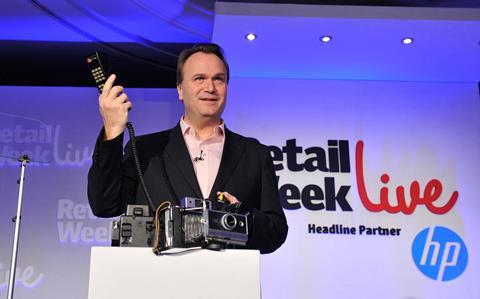 Speaking at Retail Week Live 2015, James argued the explosion of connected devices will cause the same amount of disruption to the retail landscape as the ecommerce revolution.
He said: "We just made it through the last profound shift okay, but there is another shift coming. This new shift is just as powerful as the last and will bump off just as many retailers."
James said that in the next two years the average household will have 70 connected devices, which will have "massive implications" on retail.
"One of the biggest implications is on data because of the digital exhaust we are creating all the time. When [Currys founder] Henry Curry started he knew everything about his customer, we are going back to that time, not on a local scale but a global scale," he explained.
He pointed out that the history of the retail industry has proved "those that fail to adapt are left stone dead at the wayside".
Derision in the press around seemingly novelty products such as connected washing machines is misguided, James said. The biggest benefit for consumers will not be telling people when their washing is done, but instead will be around warning engineers when parts of the machine are wearing down to enable suppliers to send consumers replacement parts before the machine breaks down.
Connected devices will cause such disruption because it means retailers are now competing with what was once their suppliers, according to James.
He argued that energy companies are now becoming competitors because of products such as British Gas' Hive active heating. James described British Gas as a "frenemy" because, although it sells Hive in Currys PC World stores, it competes because British Gas also sells the product direct to customers.