House of Fraser head of online engagement Madeleine Melson said it had been challenging to convince the finance department to put money aside to invest in new technologies from start-up companies.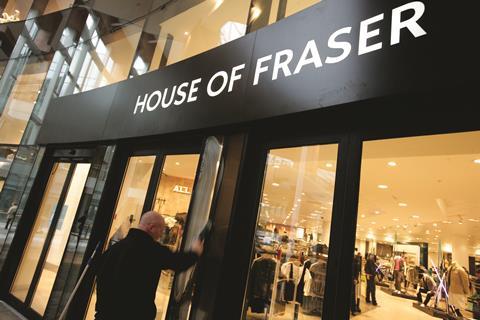 She said that, because start-ups are such young companies, their products are sometimes difficult to pinpoint and House of Fraser approaches them because they can solve a existing problem. "The budget process has been challenging because obviously working with colleagues in finance, they need to know what you're putting the money aside for," she said.
Melson explained that she cannot always go to finance giving a specific reason for what the money might be spent on, but only the problem she expects the technology to solve, as well as not being able to provide a specific ROI. "We need a load of money, but we're not telling you what it's going to go to yet, doesn't always sit well with finance," she told delegates at Retail Week Live in London today.
We need a load of money, but we're not telling you what it's going to go to yet, doesn't always sit well with finance

Madeleine Melson, House of Fraser
Melson said the money the retailer spends on start-ups comes from both the overall IT budget as well as additional innovation funding.
IT involvement
Melson said she is trying to get the House of Fraser IT involved in start-up procurement from the outset. "Start-ups can be associated with risk," she said. "And IT can potentially be seen as clearing up the mess after you've gone in."
"We've been careful using the word 'start-up' – they're companies just younger in their lifecycle, but it is something we need to become more comfortable with, being an older business," she told delegates.
Melson pointed to the iBeacon mannequins implemented in its Aberdeen store that allow customers to discover what the clothes are being displayed. House of Fraser has also partnered with Quidini to improve the queues when customers come in to collect purchases they have bought online. "The satisfaction is a million times better than we had before," she said.
While House of Fraser has been using start-ups in an agile way when it wants to trial technology quickly, Melson believes the retailer should also look at how it can work with start-ups in the long term as well.