Pinterest is launching promoted pins in the UK next month that will allow retailers to embed digital ads across its social platform.
The social commerce platform's promoted pin advertising capabilities will be available to all of its retail partners, including John Lewis, Asos, B&Q and Marks & Spencer.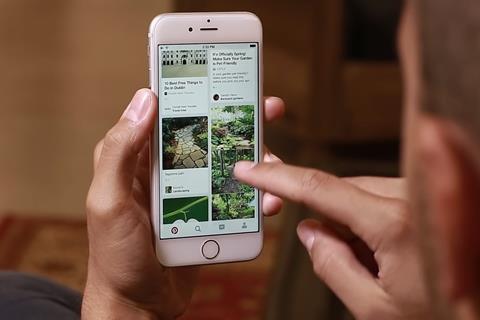 It will be the first time that Pinterest has made its advertising capabilities available outside of the US, but forms part of its strategy to drive international usage.
Pinterest UK and Ireland country manager Adele Cooper told Retail Week: "This feature will allow us to increase sales, drive higher average order values and bring in a new audience of shoppers for our retail partners."
Promoted pins include a tag indicating that content is an advertisement, but are otherwise designed to blend in with other pins on Pinterest's platform.
Users who click on advertised pins will be redirected to the product page on the retailer's own website.
The social commerce platform launched a buy now button on its US app last year, but has no current plans to introduce this feature to its UK website.
"We're very focused on promoted pins at the moment because the number one way to drive revenue for retailers is to send traffic back to their own websites and have shoppers complete the transaction there," Cooper added.
The social platform reached 100 million active monthly users globally last September, up from 70 million members the previous year. That was driven by a 50% jump in usage by members outside of the US.