Robots being developed by online grocer Ocado will look, move and think like humans in a "ground-breaking" venture by the retailer.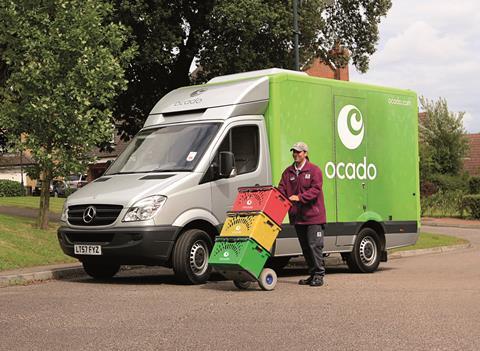 'Humanoid' robots could replace some workers at Ocado warehouses
Robots will have arms, hands and moveable torso
Ocado set to build testing facility in Hatfield
The humanoid robots, which Ocado said will work "collaboratively" with employees in its warehouses, will be able to carry objects, pass tools and help clean up.
They will also be equipped with artificial intelligence that will allow them to learn tasks on the job and sense when help is needed.
Retail Week reported last month that Ocado had filed an application to the US Patent and Trademark Office for robots that could help pick and pack groceries in its warehouses.
Ocado has now revealed more about the robots, which are being developed as part of a five-year initiative that the retailer has dubbed the 'SecondHands' project.
They will feature an active sensor head, two arms, two hands and a bendable and extendable torso, mounted on a wheeled mobile platform.
Dr Graham Deacon, robotics research team leader at Ocado Technology, said: "The ultimate aim is for humans to end up relying on collaborative robots because they have become an active participant in their daily tasks.
"In essence the SecondHands robot will know what to do, when to do it and how to do it in a manner that a human can depend on."
Ocado will build a testing facility in Hatfield to test the robots. The retailer will work alongside University College London, Karlsruhe Institute of Technology, Sapienza University of Rome and École Polytechnique Fédérale de Lausanne.