F&F at Tesco has cut online returns by 4.5% and shortened lead times after introducing 3D technology that improves the way it designs clothes.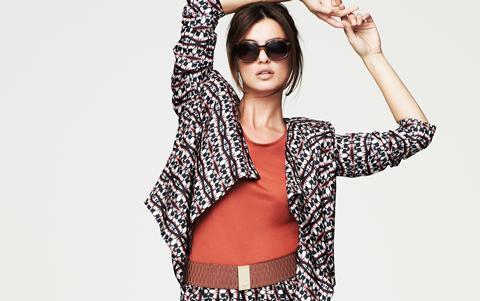 Alan Wragg, technical director at Tesco's clothing brand F&F, said at the NRF conference in New York on Tuesday that online returns fell to 14.5% in the last year from 19% the previous year.
F&F is using 3D virtual prototyping technology from Lectra, which enables designers to test the fit of products on 3D virtual figures on screen. Each garment can be tested in every size on 3D avatars.
Instead of several samples being made for each product, the technology means clothes can be sent to factories without as many samples being made – Wragg said that 1.2 samples are now made of each product, compared with 1.8 samples 18 months ago.
Wragg said that 50% of returns are due to poor fit, and that the 3D technology has helped to reduce them. He added that a 1% reduction in the returns rate saves $1m (£659,000) a year.
In addition, the technology has reduced the amount of time it takes to get clothes to market. Sample approval can now be achieved in 14 days. Wragg said: "This means we can make the most of market trends."