GameStop is using its Technology Institute in Austin, Texas to trial a range of digital technologies in 36 stores across the city.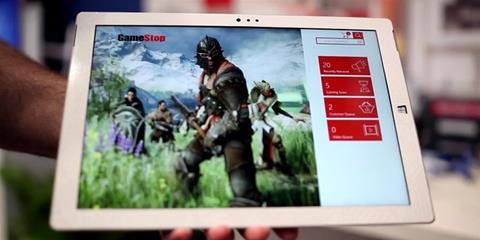 The US computer games retailer, which has 6,600 stores in 14 countries, is working with partners such as Microsoft on the services the institute is offering. The focus is on introducing digital technologies to its stores. The institute was launched in March 2014.
It aims to roll out the digital elements globally eventually.
GameStop president Tony Bartel said at the NRF event in New York on Tuesday: "Customer engagement in a digital world revolves around the store. We believe that the store is where the magic happens. When we offer differentiated service we will have customers coming back, talking about their experience."
When customers enter the trial stores they are sent welcome messages to their smartphones, as well as any promotional messages for the day and directions to different beacon zones.
An in-store tablet will also register that the customer is there, and will bring up his or her profile developed by the retailer's loyalty scheme Power Up Rewards.
The stores have hotspots that use beacons, which send out product information and trailers to smartphones. This content can also be transferred to in-store TV screens so the shopper can watch it on a bigger screen.
For customers who are buying gifts, it is possible to bring up the profile of the person they are buying for on in-store tablets and learn about the type of game genre they prefer.
Augmented reality
The final technology being tested is augmented reality, meaning shoppers can hold a tablet over a particular game to see a trailer play.
Once the shopper has left the store, store assistants can send them personalised social media offers.
Bartel said: "Our number one asset is the store associate. We want to expand their influence beyond the four walls of the store. We want to use social media to continue engagement outside stores. We want associates to be in the middle of the conversation."
The services are provided with the help of the retailer's loyalty scheme, which has 40 million members. It was launched in 2010, and Bartel said members spend three times the amount in-store than non-members. They are also five times more profitable than a normal customer.
He added that one in five US adults are members, and that the retailer tracks 71% of its sales through the scheme.