Marks & Spencer has struck a joint venture to discover and develop start-ups in its latest initiative to build its digital operations.
M&S has teamed up with Founders Factory, a business co-founded by former Lastminute.com CEO Brent Hoberman and entrepreneur Henry Lane Fox, to create Founders Factory Retail.
The joint venture is designed to "give M&S direct access to cutting-edge technologies through investment in talented entrepreneurs and businesses".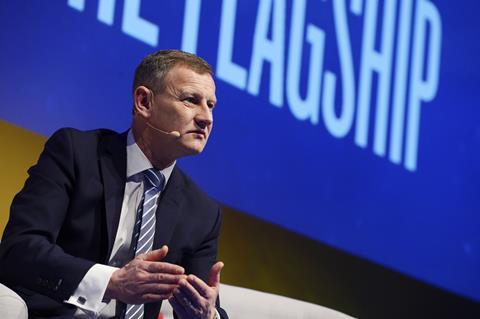 M&S chief executive Steve Rowe said: "Partnering with Founders Factory as their exclusive retail partner gives M&S access to a global network of start-ups and entrepreneurs which will provide disruptive thinking and questioning to the way we work at a time of critical transformation within the business.
"Founders Factory have a great track record in creating successful businesses and by investing in new innovative technologies and products we hope to change the way we work and operate."
Hoberman said: "We are excited to partner with M&S as our exclusive retail investor in the UK and combine the company's scale and experience to support early-stage founders.
"After over 60 investments in the last two years we have seen the huge potential of combining start-up innovation with corporate scale and expertise, and so we are excited by this new chapter in a sector that is changing rapidly through technology."
Relationships with innovative start-ups are becoming increasingly common in retail.
Competitors of M&S, such as John Lewis, have invested in start-ups through accelerator schemes typically run in partnership with investment specialists such as L Marks and True.
Putting digital operations at the heart of M&S is central to Rowe's turnaround strategy for the retailer.
This latest venture follows a strategic partnership with Microsoft to test the retail opportunities of technology including AI.