Marks & Spencer has teamed up with technology education specialist Decoded to create "the world's first retail data academy", Retail Week can reveal.
More than 1,000 employees ranging from store managers to buyers and finance team members will enrol on the scheme this year, as the retailer ups efforts to adapt to changing shopping habits and become a digital-first business.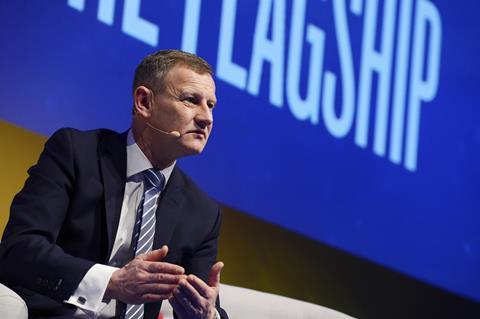 Senior Marks & Spencer staff will embark on a data leadership programme, enabling them to "get hands-on with technology such as machine learning and artificial intelligence to become the most data-literate leadership team in retail", the retailer said.
Employees will be able to enrol on a Data Fellowship, an 18-month in-work data science skills programme, gaining a data analytics qualification accredited by the British Computing Society.
Participants in the fellowship, funded through the Apprenticeship Levy, will learn to use data analytics tools such as R and Python.
Marks & Spencer chief executive Steve Rowe said: "This is our biggest digital investment in our people to date and the creation of the M&S Data Academy will upskill colleagues and provide them with an in-depth level of digital literacy as well as a data analytics qualification.
"Transformation of our business is key to survival and a huge part of this lies with our colleagues. We need to change their digital behaviours, mindsets and our culture to make the business fit for the digital age, and our partnership with Decoded will enable us to do this."
Decoded founder and co-chief executive Kathryn Parsons said: "We are proud to be working with one of the UK's most iconic brands in retail and excited to be putting data literacy and skills in the hands of over 1,000 people.
"This is a pioneering and inspiring commitment to lifelong learning and future-facing skills. Every leader in business today should take note. Education is the answer to the fourth industrial revolution."
The venture with Decoded is the latest in a range of initiatives launched by M&S as Rowe seeks to turn the business around and make it a leading digital player.
In recent weeks M&S has struck partnerships with Microsoft and tech start-up investment specialist Founders Factory.