iPhone, Mac and App Store sales drove second-quarter profits for the technology giant, but iPad sales slumped.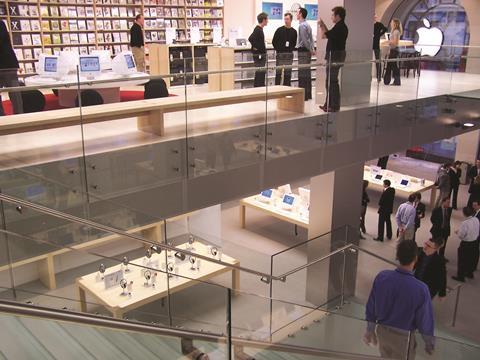 Apple reports increase in like-for-like profits to $13.6bn (£8.9bn)
Strong growth was fuelled by iPhone, Mac and the App Store, as revenues hit $58bn ($38bn)
Too early to understand financial significance of Apple Watch launch
Still no word on UK launch for Apple Pay
For its second quarter results ending March 28 2015, the company reported net profits of $13.6bn ($10.2bn Q2 2014), while revenues stood at $58bn ($45.6bn Q2 2014).
But iPad sales were down 23% on the year.
While the retailer sold 61 million iPhones over the quarter, the results were not going to improve on its latest Christmas trading results that was the biggest quarterly profit in history. That said, Apple's phenomenal growth is showing no signs of stopping as the latest second-quarter results were its strongest ever.
"We are thrilled by the continued strength of iPhone, Mac and the App Store, which drove our best March quarter results ever," said Tim Cook, Apple's CEO. "We're seeing a higher rate of people switching to iPhone than we've experienced in previous cycles, and we're off to an exciting start to the June quarter with the launch of Apple Watch."
But there was no financial information about the Apple Watch which was available for pre-orders on April 10, and went on sale on last week.
Meanwhile, a date for a UK launch for Apple Pay is still under wraps, with expectations of a 2015 arrival. US users of the iPhone 6 and iPhone 6 Plus have been able to use the service to buy goods since the tail end of last year.
In January it was reported that Apple Pay makes up more than $2 out of every $3 spent on all purchases using contactless payment across the three major US card networks.