PAID FOR POST
Oracle Technology Blog on Retail Week
The sooner retailers start experimenting with artificial intelligence and learning more about how it can improve their customer experience the better.
It's well recognised that artificial intelligence (AI) is going to have a huge impact on how we live our lives. From driverless cars, to diagnosing diseases, writing newspaper articles to facial recognition, its applications are limitless and benefits potentially huge.
In the area of retail, AI is already being widely used for a variety of applications and this is only set to increase in the coming years.
Many retailers are already using AI for recommendations, visualisation, forecasting and improving customer service. As these applications become more widespread, AI will soon drive much of the retail experience.
"As these applications become more widespread, AI will soon drive much of the retail experience"
For example, in the area of beauty, Sephora has launched augmented reality (AR) app Virtual Artist, which allows users to try on make up to get a better sense of what a colour will look like with their skin tone.
Olay has launched Skin Advisor, which takes a picture of your skin using your smartphone camera, and then analyses your skin issues and makes recommendations for skincare products. It also guesses your age.
(Using the application on mobile I was three years younger than on desktop, so maybe worth getting your phone out if you want a little boost!)
Deeper digital engagement
The point of these applications is a much deeper digital engagement with a brand than merely browsing a catalogue of products, which should ultimately lead to a stronger conversion rate.
IKEA is well known for its visualisation app Ikea Place, which uses AR to allow you to see what that yellow chair will look like in your sitting room.
Getting visualisation right for fashion could have a major impact on reducing returns by enabling the user to get a much better feel for how a garment might look and fit without having to try it on.
Gap has launched a dressing room app that seeks to bring the user experience to life using AR, but there is more work to be done in this area before it has a real impact.
The rise of the chatbots
In the area of service, chatbots are quickly becoming an integral part of the digital experience. Whole Foods has a great chatbot that recommends recipes, while Jamie Oliver has also seen strong engagement via his chatbot recipe app, which users engage with using an emoji.
When implemented correctly chatbots can really help bring a brand to life while injecting some personality into the equation.
"When implemented correctly chatbots can really help bring a brand to life"
At Oracle, we are already seeing retailers embrace AI in the context of marketing, using send time optimisation to ensure that emails are being sent at the optimal time for each individual user, thereby increasing the opportunity for the email to be opened and engaged with.
Also, through our Adaptive Intelligent Offers (AI Offers), brands can display product recommendations to users driven by the recommendation algorithm.
It uses first-party data – customer profile, purchase history, and contextual data (clickstreams) and third-party data from Oracle Data Cloud to deliver highly personalised experiences. These powerful tools are already delivering excellent results.
Regardless of where you see the opportunity for your brand, AI is here to stay and the sooner you can start experimenting the better.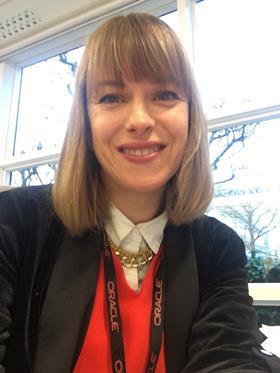 Maureen O'Rourke is strategic industry lead for retail at Oracle


Oracle provides leading-edge capabilities in software as a service, platform as a service, infrastructure as a service, and data as a service.