The retail market has seen its fair share of turbulence in recent years and as we find ourselves in the midst of a permacrisis a remarkable level of unpredictability continues to rock the sector.
Ever-changing customer expectations have led firms to think creatively, particularly in the wake of the global pandemic and the current cost-of-living crisis, leading many to deploy their most disruptive tactics.
With businesses eager to plan ahead for the next big thing it is equally important to look back and learn from history. The permacrisis we are experiencing is presenting its own set of unique challenges, but many are not insurmountable and similar hurdles have been overcome before.
Here we look at five of the most disruptive movements that have occurred in retail in the past 20 years, and the retailers that championed and helped lead those changes.
If you want to learn more about becoming a disruptive force to be reckoned with then sign up for Retail Week's live panel discussion on March 16 at 10am to find out how (see box below for more information).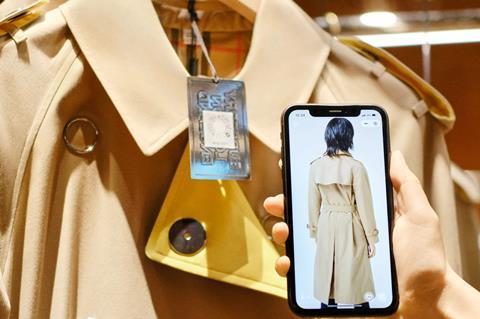 1. The blurring of physical and digital
The internet has undoubtedly been the most prolific disruptor of the past 20 years. From multichannel and omnichannel, to virtual checkouts and dwell time, a whole wealth of terminology has been introduced over the past few decades.
A multichannel presence definitely has its advantages and online sales have generated a huge new revenue stream across the industry.
Retail leaders have, however, been faced with the tricky dynamic of how to harmoniously and seamlessly merge online with offline.
Some have taken this moment to shine, using physical stores as showrooms to showcase exquisite customer experience alongside the very best retail theatre.
Luxury label Burberry is one of the most digitally advanced retailers in the UK, with the fashion house deploying technology in stores to digitise the shopping experience.
Over the past few years its investment has been considerable, and Burberry has been a digital pioneer, launching everything from live-streamed catwalk shows on social media to huge interactive touchscreens in store and cutting-edge augmented reality.
Most recently it has concentrated on its gamification strategy, striking up partnerships with Minecraft, Blankos Block Party and Roblox.
Burberry has shown itself as a true disruptor in this space and its appetite for technology shows no signs of waiving as the firm continues to perfect the ultimate omnichannel experience that gives shoppers a seamless, personalised and consistent experience across all channels.
With Burberry, it doesn't matter whether you are in store, on the mobile app, the website or its social media, the brand experience is flawlessly consistent in both look and feel, from the imagery to the sophisticated personalisation options.
As technology evolves others are able to emulate similar success and create dynamic new ways to shake up the sector.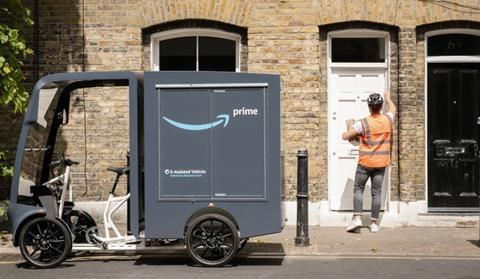 2. The arrival of Amazon
It is impossible to talk about disruption without discussing the ultimate disruptor, Amazon.
It is strange to think that Amazon has been around for less than 30 years, but in that time has carved out a niche in the industry that many – whether they like it or not – must attempt to contend with.
Super-speedy delivery is just one of the ways in which the etail bemouth has revolutionised retail, along with its Prime subscription service, which has been widely imitated since.
Voice ordering is something that only existed in the nation's dreams 20 years ago, yet now shoppers are able to simply ask Alexa to purchase items to be delivered within a matter of hours.
It seems almost like science fiction, but Amazon has the technological prowess and the confidence to pull off what seems like the impossible.
The inventor of frictionless shopping has given consumers the ability to walk out of a shop without physically paying, as well as order toilet paper at the touch of a (Dash) button.
The retail giant's decisions, big or small, have shaped agendas across boardrooms and continue to do so. Anyone wanting to be a step ahead needs to have one eye on Amazon while looking for ways to outsmart the very best in the business.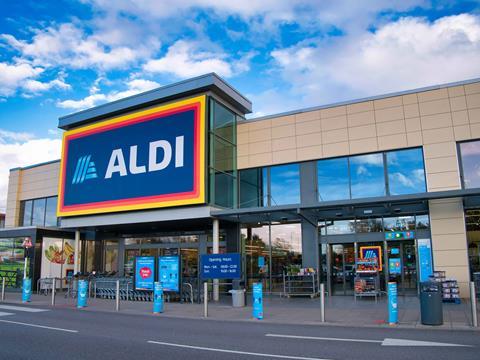 3. The dominance of discounters
The world of grocery has been turned upside down over the past few years, with discounters snapping at the heels of the traditional big four grocers.
With the cost-of-living crisis high on everyone's agenda, value and price are more important than ever.
Research from Retail Week last year found that 80% of customers would look to save money on their food shopping by switching to a cheaper grocer.
And these statistics have mirrored reality, with Aldi and Lidl snapping up market share.
At the end of last year, the long-standing era of the big four supermarkets came to an end as Aldi's market share overtook Morrisons.
The global financial crash of 2008/09 kickstarted a period of austerity, with Aldi and Lidl's focus on price and rapid store expansion capitalising on customers' tightened purse strings.
The disruptive discounters' strong value proposition is underpinned by tight control across its operations and a limited product range resulting in quality products at low prices.
Aldi's non-food items hold big appeal and many flock to the stores just to peruse the much-talked-about 'middle aisle'.
In a polarising marketplace, where consumers have been cherry-picking from both the upper and lower ends of the sector, we can expect more market share to be taken from the more established names.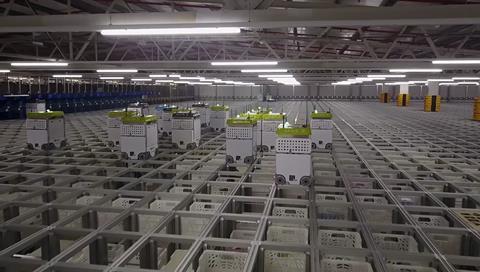 4. A tidal wave of technology
The extent to which tech has disrupted the retail world is gargantuan and has totally revolutionised the industry.
Artificial intelligence has provided firms with the tools to be able to create a faster and more efficient service for all. Take chatbots, for example. Many use these to handle routine website enquiries freeing up workers to focus on other tasks.
The speed at which retailers can not only access data but also analyse it, thanks to tech, has led to huge opportunities for personalisation – a marketer's dream.
Notonthehighstreet has been an early adopter and keen advocate of technology, yet aims to use tech without losing the human touch.
Alongside investing in the checkout process and tracking social media conversions, the etailer has used machine learning and data science to improve its search functionality and "discoverability", in turn bolstering the relevance of its search and product suggestions for customers.
Automation has also made a world of difference for retail warehouses. Ocado has spearheaded this technological revolution, with its highly automated fulfilment centres powered by groups of robots that zip along grid systems picking and packing items.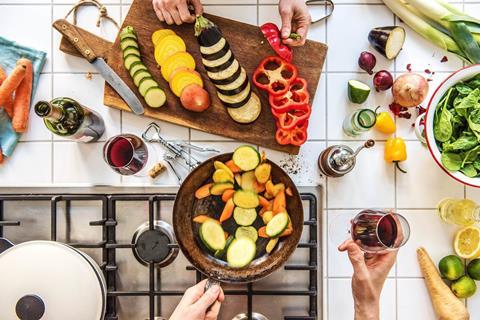 5. Subscription boxes
From food to fashion, the rise of the subscription-box model has proved to be a winning formula and left more traditional retailers thinking about how to compete.
Back in 2017, when the food subscription boxes were in their relative infancy, supermarkets were already feeling the threat.
So much so that Sainsbury's began selling a selection of HelloFresh meal kits and Tesco created boxes of its own.
The likes of HelloFresh, Mindful Chef and Gousto became particularly popular during the pandemic when visiting physical stores was unappealing, obtaining delivery slots at traditional grocers became difficult and the convenience of the recipe kits was attractive for those who were time-poor.
There was such a large uptick during the pandemic that UK customers spent more than £1.4bn on subscription boxes in 2020.
Non-food has also been a winner in the subscription stakes. Many will be familiar with beauty boxes including those from Beauty Pie and Glossybox, as well as fashion subscriptions from Lookiero and Stitch Fix, but there is so much more you can get on subscription now – including bakery kits for kids, craft gin offerings, razors, coffee, crafts, books, flowers, the list goes on.
The subscription business has exploded and proved seriously disruptive.
As we face the worst extended period of instability and uncertainty in a generation, it is the retailers prepared to innovate at speed that are coming out on top.
How to be a disruptor: Lessons from The Edit LDN and Halfords
What is it? A free 40-minute virtual discussion – Disrupt or be disrupted: The retailers succeeding in a permacrisis – with The Edit LDN's Chief Operating Officer Millie Pearson and Halford's Chief Information Officer Neil Holden
When? March 16, 2023, 10-10.40am, online
What will I learn? In this unmissable live virtual discussion in partnership with Juniper Networks, you'll hear from two retailers that have seized new opportunities and are reaping the rewards. Find out how you too can respond to crisis and meet the ever-changing demands of the UK consumer.
Find out:
Which investments will drive profit and what will drain your budget

How to deliver market-leading CX at every touchpoint

Why equipping staff in stores and warehouses with the best tools matters

Juniper leverages 25+ years of innovation and experience in networking to support the network architect, builder and operator experiences with industry-leading insight, automation, security and AI solutions.