New York Fashion Week attendees will be able to bypass queues using a digital check-in app created by GPS Radar for the Apple Watch.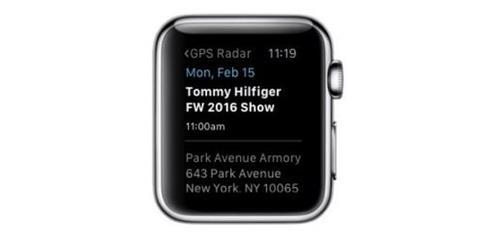 In addition to skipping the queues, the app will allow attendees to update their RSVPs, scan into events and receive show notifications.
It will be premiered at the Tommy Hilfiger show on February 15, with users notified when key images from Hilfiger's runway, front row and backstage are uploaded.
The clothing company said: "Digital innovation is changing the industry faster and faster every season and we're always excited to be on the forefront of those changes.
"Premiering GPS Radar for Apple Watch 'fast lane' and delivering this new service to guests at our show is exactly the kind of unique, cutting-edge digital experience we love to bring to NYFW each season."
The development comes as luxury fashion brands search for more ways to engage with their customers via technology.
This week Burberry announced it would ditch its traditional seasonal catwalk collection, with clothes featured in Burberry's runway available to buy immediately, in store and online, from the September show onwards.
Tom Ford adopted the same approach and it is thought other design houses may follow suit.