On this page:
Ksubaka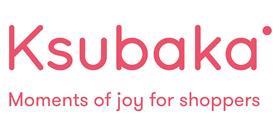 Ksubaka is the next generation of retail media space, deploying interactive touch-screen displays we call 'playSpots' in high-traffic retail stores across Asia.
We offer brands a new way to attract, engage and convert shoppers to buyers at the most relevant time, when they are shopping and just a few feet from the products.
We leverage the language of games using 'gamified brand experiences' to engage and delight shoppers in 60-second experiences we call mojos ('moments of joy'), communicating the reasons to believe in the brand and offering them an immediate incentive to purchase the product or follow the brand online.

We remotely manage these playSpots using our proprietary software platform, allowing Ksubaka to provide advertisers with real-time monitoring of activity and the ability to optimize their campaign on the fly. Ksubaka is the first offline retail media with this capability and is currently projected to deliver 50 million mojos per month by the end of 2016. Existing customers include some of the leading global brands including P&G, Unilever, Coke, Nestle, Mondelez, Heineken, Colgate, Kellogg's and more.

Ksubaka was founded by Julian and Giles Corbett in Singapore in 2013 and currently has 25+ employees with offices in Singapore, Shanghai, London. Ksubaka is privately funded.
M2North
Profit Rocket by M2North helps leading brands increase sales by connecting market insights and business strategy with transactional data. Profit Rocket lets you know when things are going wrong by providing actionable alerts that have the biggest impact on your operations.

Unlike traditional business intelligence tools, Profit Rocket filters through your data and makes sure the right people get given the right information to be the most effective.
From ensuring your merchandising teams are working on the most valuable tasks, to benchmarking your store performance and providing loss prevention teams with specific actionable insights, Profit Rocket will improve your operations making you a leaner, more efficient business.

M2North connects over 35,000 buyers and sellers, providing tools that make business more effective. Our suite of products covers the entire procurement lifecycle, ensuring transparency and efficiency across your supply chain.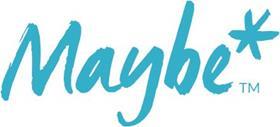 Connect with your shoppers' pre purchase journey.
The Maybe* platform makes is easy for retailers to connect and engage with their shopper's pre-purchase journey:
On all devices and channels
With the conversation on social media
In all offline store locations
Shoppers use Maybe* to save any items they like, but are not yet ready to buy both online or offline. Maybe* connects each shopper's social networks and their physical location and to the items they're considering buying from any retailer.
Maybe* for Business harnesses the power of your shoppers social influence and connects it with your online and offline stores. By understanding what customers are considering buying retailers can more efficiently deliver the right message to the right shopper at the right time.
All that is required to create this step change in the retail experience is the integration of a few lines of code within a retailer's website.
Paperplanes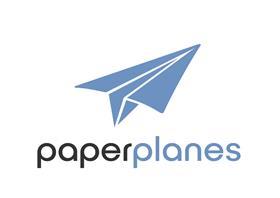 We are Paperplanes. We combine the latest digital marketing technology with one of the country's largest industrial printers, to deliver programmatic direct mail. From laptop to doorstep in 48 hours. This is a ground breaking approach and a first for the UK.

Programmatically informed print is the kind of direct mail that businesses want to send and customers want to receive.
Imagine a letter that you know your customer would want to read. Imagine if it could write and send itself, at the very moment you know your customer would want to read it. That's programmatic triggered direct mail. And that's what Paperplanes deliver.
Piiick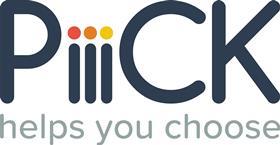 Shopping for household appliances and consumer electronics has become stressful and time-consuming.
People have to spend hours researching products and often still buy the wrong thing.
PiiiCK is a digital shopping assistant that quickly matches online shoppers to a shortlist of three products based on their needs, not just price.
It is a consistent mobile-friendly shopping experience that cuts out the frustration of reading irrelevant reviews and trying to understand complicated features.
It is powered by our intelligent, data-driven platform that combines data, user interaction, merchandising and AI to drive multiple interface channels – online, mobile and voice.
Polemur
Pricesearcher

All the worlds prices in one place.
Pricesearcher is a search engine, and our mission is to index all the worlds prices.
Using Pricesearcher shows you all of your buying options from retailers, brands, online sellers, marketplaces, price comparison sites, deal sites and even classifieds.
Over 1 million searches a month currently take place on Pricesearcher from consumers looking to buy, research and discover goods and services.
A seller of any size can easily list their products free of charge on Pricesearcher – it's always on, always free – the organic traffic flows straight to your website.
Our technology can process any product feed in any format and we've indexed over 500 million products in 2017.
The brands and retailers who have already benefitted from free traffic and sales include Amazon, Argos, B&Q, Currys PC World, Mothercare, Toys'r'Us, New Look, JD Sports and hundreds of others.
Produhkt

Problem: supply chains are broken.

Solution: Produhkt creates 'your connected supply chain' in a new technology revolution.
Create discovery, trust, integrity and transparency. Product DNA, the source of information, can pass digitally intact.
Our web interface allows individuals and teams to conduct, process and manage any commodity or product information across the web. We create global partnerships with product management tools and analytics, bringing supply chains into the 21st century and promoting an end-to-end chain of solutions for products being put back into a circular ecomony.
The Produhkt revolution is just beginning.
Quiqup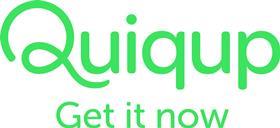 Quiqup is a London-based startup that provides third-party logistics for retailers of any size and vertical. With over 2,000 drivers onboarded since launch, and the tech to support the logistics, we're here to give your customers instant and flexible access to your goods. Whatever you sell, we'll deliver.

Whether you're an SME or a large enterprise, we can facilitate rapid, on-demand or scheduled deliveries for your business.

The technology behind our platform coordinates our drivers with pickups throughout a given city in order to streamline operations.

Our tech also provides a real-time view over the entire job process.

There are no upfront costs or subscription fees, you are charged only for what you use on a pay-as-you-go model.

Through our tech, our people and you, we want to inject efficiency and flexibility into how goods are transported around a city, and redefine the mechanics of urban logistics together.
Learn more about the start-ups joining us at Tech.
1

2

3

4

Currently reading

Tech. start-ups: K-Q

5