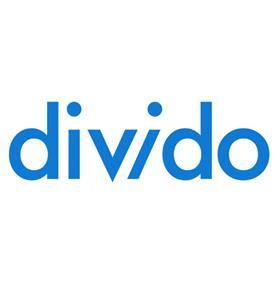 With Divido, merchants can offer their customers instant point of sale finance at 0% interest, whilst getting paid in full straight away. As a result, the merchant can boost conversions, increase average order values and improve customer satisfaction.

Divido is unique in its industry in three major ways. Firstly, Divido is connected to multiple lenders so it can deliver higher accept rates and lower fees for the customer and merchant.
Divido also works wherever the customer wants to buy, whether online, in-store or over the phone.
Lastly, Divido can work in multi-currency across multiple markets through one simple integration. Retailers boosting their business with Divido include BMW, HTC and Simba, amongst 350 more.

Backed by the investors behind Skype, WorldPay and TransferWise, the company has since been rewarded with the government's UK Innovation Grant, named one of the UK's most promising startups and has been invited to join MasterCard's Start Path Program.
Duel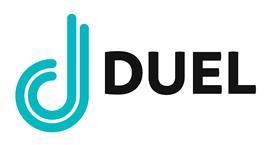 Duel is an AI-powered SaaS platform that activates customers post-purchase to create shoppable and shareable product content at scale, without relying on social media curation.

Ecommerce brands and online retailers use Duel to acquire new customers via their personal social networks, and drive conversions and sales with rich endorsed content that they can control, own and use across their entire marketing stack.

Users leverage post-purchase rewarded and gamified engagement tools to collect brand-safe user-generated content (curated by AI and by humans).
Each piece of content is SKU tagged against individual products and used to drive acquisitions across social networks as well as conversions on product pages and galleries. Its all controllable from a single dashboard, within the brand environment.
Fashwire
With a targeted launch in May and currently in a private beta, Fashwire is a platform that aggregates emerging and established fashion designers, providing them with a clear channel via both mobile and web to push out current and future designs and receive real-time feedback from end users.
At launch, Fashwire will be a gamified social platform, driving user participations with a robust rewards program. Users get early access and a peek behind the curtain, and designers get real-time feedback on consumer preferences.
FashWire was founded by a fashion junky with a thirst for risk-taking, knowledge and transparency with a mission to inculcate the fashion world by inspiring online play powering actionable insights with data for the fashion industry.
Fidel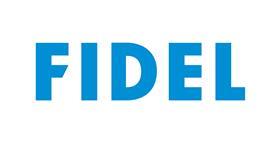 Fidel is an API platform that makes it easy for developers to link bank cards to rewards and marketing services. The API has been built on top of the infrastructure of all major card schemes (Visa, Mastercard, etc.). The integration enables Fidel to detect, in real-time, when an enrolled customer uses their bank card at participating merchant locations.

Fidel works with some of the world's largest retailers, publishers and loyalty operators to automate the customer loyalty experience.

With a card-linked loyalty program customers are able to earn points and collect rewards just by using their existing bank cards. No need to carry and scan loyalty cards, key rings or mobile apps. Just pay as usual and automatically collect rewards and offers.
Fospha

Marketing performance. Optimised.
Our three-step solution helps financial service businesses reduce their cost of customer acquisition and retention, while increasing customer conversions and return on investment.
How do we do this?
1. Integrate
We integrate siloed customer data – from all online and offline sources – to create a rich single customer view that provides our clients with a granular understanding of their end-to-end customer journey.
2. Understand
Our multi-touch attribution model helps marketers gain visibility of all their marketing touchpoints. Our machine learning and AI technologies assign real value to each and every interaction so that marketers can understand exactly where they are over or under spending.
3. Act
We help businesses take the actions that count on their paid search and social channels. Our Customer Data Platform integrates with bid management platforms, such as Kenshoo, to optimise keyword bidding, and with Facebook to enable advanced targeting and personalised messaging.
Fospha is trusted to deliver real impact to those businesses wanting to harness their data and optimise their marketing.
Geoblink

Geoblink is a location intelligence software that enables retailers to understand the external variables that influence their store network, find the best sites for new stores and improve segmented marketing campaigns.

The software is based on three pillars: a rich and ready to use database including competition and points of interests; powerful analytics to find high-potential areas and concentration of target customers; and an intuitive visualisation to enable everyone to extract the full value of the tool.

In just 2.5 years, the 40-employee company has signed clients such as Toyota, KFC, Knight Frank, Klepierre, Poundland, Anytime Fitness, Snap Fitness, Musgrave and many more.
Greyhairworks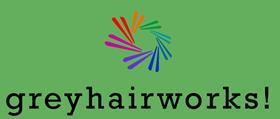 We are a group of aging but seasoned digital, retail and brand professionals who are adept at sniffing out the best solutions around the world to help retailers drive footfall, engagement and loyalty – ultimately helping them sell more stuff.

The tech companies we partner with are already established in their own markets and have driven compelling metrics for their clients. All solutions have been chosen for their easy integration, allowing you to make more money and build a closer relationship with your customers.
Our partners are masters in mobile wallets, online promotions, online recommendations, app engagement and promotion, and sampling to name but a few.

Existing clients for the services include Arcadia, Carrefour, Diageo, Foot Locker, Gap, Home Depot, La Redoute, Mars, McDonalds, MediaMarkt, Nestle, Pep Boys, Ralph Lauren, Rue du Commerce Sears, Unilever and Walmart.
Hero

Launched in 2015, Hero works with global retailers to add the ecommerce layer to 21 billion square feet of physical retail space.

Every day across the world, stores and associates are no longer standing idle, but are proactively assisting millions of online shoppers – transforming the role of the store for 21st century retail and creating a formidable advantage against pureplay online retailers.

Adam and Alistair previously launched Europe's largest app commerce business, with studios in London and San Francisco. For clients including Visa, Virgin, Adidas and Samsung, they created m-commerce platforms that transacted hundreds of millions in revenue annually.

Our team of designers, engineers, retail specialists and data scientists are based in London and New York. Hero is backed by private investors from across technology and retail.
HOLM

Personalisation (recommendation) software for fashion retailing. Matches clothes to customers. Tech that starts in-store. Turns sales assistants into personal stylists. Migrates to powerful effect online.

Increases full-value sales. Reduces returns to less than 10%. Wins customer loyalty on their first visit. Feel at home with what you wear. HOLM.
Increasingly

AI for cross-selling. We use machine learning to help retailers grow bigger baskets and create massive customer loyalty. Otherwise known as dynamic product bundling, this is something Amazon does, generating +10% revenue.
So we're democratising this for all retailers! This is one part of our platform that enables more powerful cross-selling on-site, in-marketing and in-store.

We work with major brands such as Travis Perkins, Dreams and BareMinerals. We are finalists for awards including Best Tech Startup and Best Ecommerce Product of 2017 at The Ecommerce Awards.
Inturn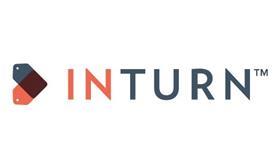 Excess inventory is an opportunity disguised as a problem.
Handled poorly, it can cripple a brand's cash flow and create unnecessary losses. Handled correctly, it can generate profits.
INTURN is reinventing the way brands and retailers buy and sell excess inventory using technology to make it easier, faster, and more profitable for both sides.
We're addressing the ignored off-price market by bringing innovation for the first time since Microsoft released Excel.
INTURN is designed for the fashion, accessories and apparel industries and is led by retail industry veterans and technology experts. INTURN is headquartered in New York City.
iRexM3
iRexM3 is a universal price and promotions hub that has been designed from the ground up as an open platform for in-aisle-offers innovation.
The iRexM3 system smooths the introduction of any vendor's new digital display hardware or smart shelf solution alongside existing print-based techniques. iRexM3 provides a single master publisher that delivers consistent and compliant content to every end point.

iRexM3 helps physical stores to thrive against "born on the web" competitors capable of offering dynamic, highly personalised promotions to an increasingly mobile-connected audience. IRexM3 enables retailers to effortlessly deliver a unified shopping experience across every channel.

Whatever the shop of the future looks like, its purpose is to give the customer a compelling reason to buy, providing them accurate information matched to their needs, presented as a competitive (and compliant) price.

Don't let your old, legacy ticketing system restrict your options when creating your shop of the future.
Learn more about the start-ups joining us at Tech.
1

2

3

Currently reading

Tech. start-ups: D-I

4

5