On this page:
3DSTOREE

While a picture may tell 1,000 words, does it tell a story?

The same can be said for the current overload of static information not consumed by the online shopper due to limited imagery, boring legal text and confusing messaging on features and benefits. This is why we created an interactive 3D SaaS platform for retailers and brands.

3DSTOREE provides a more personalised and interactive online experience that enables shoppers to discover, explore and educate themselves in true 360° 3D. Our unique visual technology enables retailers and brand manufacturers to easily create and share compelling interactive stories with visual digital 3D product and retail experiences, on any device, anywhere.

Come and see for yourself how we can help you to provide distracted but information-hungry online shoppers with fast product education, inspiration and delightful experiences all with the product at the heart of your storytelling.

Providing the whole picture, not just an image.
AVORA

AVORA is a truly scalable and rapid business intelligence platform that combines a powerful data warehouse as a service platform with a native machine learning engine.
Many current business intelligence platforms use legacy systems with slow processing and limit their users, where the AVORA platform can connect to any data source and its automated complex analysis is seven times faster than leading competitors.

AVORA really stands apart with its shareable dashboards for a fully collaborative experience and unique machine learning for complex anomaly detection, smart alerts and root cause against all metrics, revealing patterns across the entire dataset, allowing you to uncover the 'why' against any KPI changes.
BeMyEye

BeMyEye is Europe's leading in-store and street-level data crowdsourcing company, providing actionable retail intelligence for leading companies including Coca Cola, Nestle, Samsung, Co-op, Paddy Power, Mattel, Heineken, Lavazza and Unilever.

The BeMyEye App connects a crowd of 400,000 on-demand workers with businesses looking for location-specific in-store information, such as checking in-store promotions, product launches and merchandising, identifying numerical distribution in hard-to-track impulse purchase locations or performing mystery shopping for head office retailers.
The crowdsourced insights uncover reliable insights, from any location, at scale. This method empowers businesses to 'see' thousands of locations within a few days, giving them the intelligence to ensure head office strategies are being implemented effectively at a local level, uphold brand integrity and identify opportunities to increase sell-out potential.

BeMyEye is headquartered in London and is operational in 15 European countries.
bigDL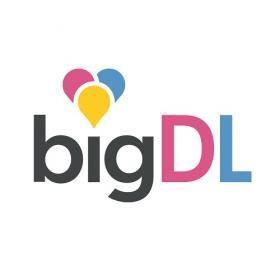 bigDL is a mobile app which brings together all the best deals from across the high street and online, aggregating discounts and vouchers from 75,000+ stores. This includes deals from major retailers through to thousands of convenience stores.

The app is integrated with mobile coupon and beacon technology connected to almost 2,000 convenience stores nationwide and growing.

Bolstering daily usage and engagement, the app is gamified with the addictive in-app game, the Big Deal Wheel, where users get a free daily spin of the wheel to win a guaranteed prize. In 2016, following the introduction of gamification features, bigDL enjoyed phenomenal growth.

The app also has a reward mechanic, whereby users can collect the epoints digital currency when they shop online or on the high street. The epoints currency can also be won on the Big Deal Wheel.
Bijou Commerce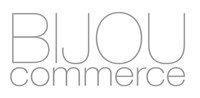 Bijou Commerce was established in 2015, with the mission to help retailers make more from their mobile channel. With teams across the globe and a collective passion for technology and fashion, it is embracing the mobile world and helping retailers do the same.
Buyapowa

The Buyapowa platform powers innovative refer-a-friend programmes for some of the world's biggest brands and retailers including ASOS, Zalando, Nelly, FeelUnique, Space NK, Treatwell, Vodafone, Telefonica, Expedia and Travelex.
The technology allows brands and retailers to identify their biggest advocates, and then motivate and reward them for bringing them new customers.
It plugs seamlessly into an existing website or app and does more than merely ask customers to refer friends, but incentivises and equips them to share again and again. Clients typically see customer acquisition costs drop by up to 80%.
Learn more about the start-ups joining us at Tech.
1

2

Currently reading

Tech. start-ups: A-C

3

4

5