PAID FOR POST
The Hermes Supply Chain Blog on Retail Week
Hermes head of marketing Joanne Morley discusses a successful peak trading period for both retailers and the delivery giant.
The festive season is well and truly over and the retail industry and its supply chain partners will be able to look back fondly on what has become another record-breaking peak period.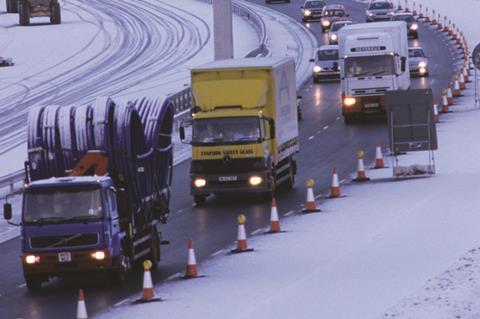 British consumers may have spent £1.1bn online during Black Friday alone, but that did not stop a further increase in sales in the lead-up to Christmas, which kept the whole industry on its toes until the big day itself.
John Lewis, one of our valued customers, said that online sales for the Christmas period were up 21.4% on the previous year – and we were pleased to support our client during this period of online growth
While the British public were taking down their decorations, scouring the internet for low-calorie recipes and dreading the thought of heading back to the office, the boffins at Hermes' head office have been crunching the numbers too.
Throughout December we processed 30.3 million parcels, which represents a 24% increase on the previous year and therefore our busiest and most efficient peak season to date.
Meticulous planning
This record-breaking month followed a successful Black Friday period, where we processed 8.2 million parcels in the week following the major retail event.
"We have a substantial investment programme planned for this year that will further improve the service we provide to our retail clients and the end consumer"

Joanne Morley, Hermes
During the course of December, we processed more than 1 million parcels in a single night on 22 separate occasions.
In addition, our team worked tirelessly during the Bank Holiday on 28 December to ensure our clients also received a great Boxing Day sale service.
The busiest day of the year fell on Friday 4 December when we processed 1.4 million parcels on that one day alone.
In addition, myHermes, which is used by consumers and SMEs to send parcels across the UK and abroad, saw a 30% increase in volumes throughout December, while our myHermes ParcelShop network handled 40% more parcels in December than the previous year.
Increasing the efficiency of operations
Discussing the results, our chief executive Carole Woodhead said: "Our success during the recent peak season is testimony to the meticulous planning between our client managers and retailers, combined with the hard work and dedication displayed by our teams across our hubs, depots and final mile delivery network.
"Last year we also invested in a secondary sortation tier at our fully automated hub in Warrington, opened another 125 sub depots across the UK and added another 3,000 couriers to our network for the peak season.
"This investment has boosted our overall capacity, increased the efficiency of our operations, and helped us to deliver a fantastic service in the lead-up to Christmas."
Moving forward, we have a substantial investment programme planned for this year that will further improve the service we provide to our retail clients and the end consumer.
I look forward to sharing more information on that in due course, but in the meantime I'd like to wish you all a Happy New Year!
Joanne Morley is head of marketing at Hermes