Waterstones expects its Tottenham Court Road store to be "hugely profitable" as it embarks on further bricks-and-mortar expansion.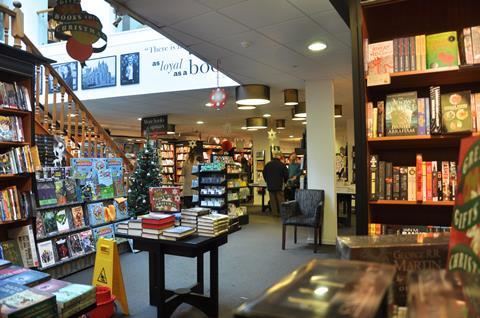 The retailer has chosen the Tottenham Court Road site as it seeks to benefit from the regeneration brought about by the opening of Crossrail and renovation of Centre Point.
Waterstones also has plans for a further two or three stores in London over the next 12 months and between 10 and 15 stores nationwide.
Waterstones' new Tottenham Court Road store will include a basement bar to appeal to the increasing amount of young professionals working in the Fitzrovia and North Soho area.
It is understood Waterstones is preparing to open more bars in pre-existing stores.
The Tottenham Court Road store will be located where independent electricals shops were located and be positioned next to a new Leon outlet and an impending Planet Organic store.
Waterstones London regional manager Luke Taylor said: "It used to be quite a grim bit of Tottenham Court Road, but there is a completely different crowd there with lots of young professionals appearing.
"I expect the shop to be hugely profitable, it is expected to be one of our top 20 shops in the country".
Increasing appeal
The 7,000 sq ft store has a ten-year lease and will open in October and span three floors and will be the company's fourth largest store in London.
It will include a café and a bar as part of Waterstones' attempts to increase dwell time in stores and lure people in.
Taylor said: "We have to accept the book market has declined hugely and we are selling more related product such as stationery and gifts and introducing coffee shops to suck people into shops.
"If the environment is enjoyable customers will come back time and time again. Without exception every one of our 36 London stores is profitable, we have stepped back from the brink where we were dead in the ditch."
He added Watersones is in a "far better place than we were two or three years ago" after cutting costs, improving efficiencies and spending money on infrastructure.
Taylor believes the market has also been boosted by publishers increasingly producing books that are physically appealing, while the new Haper Lee novel has resulted in a surge in footfall.
The company's flagship Piccadilly store recorded a 20% sales increase in the week the Harper Lee's Go Set a Watchmen came out.