Julie Oxberry, managing director at Household shares her views on the in-store personality of Sofa.com and Holland & Barrett.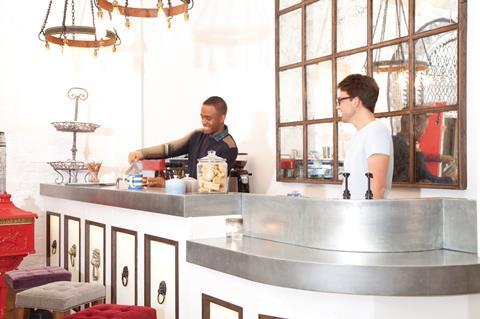 Sofa.com, Chelsea Wharf, London
Sofa.com's personality shines through this showroom as part of a journey that starts online. The retailer changes with the needs of its customers, adapting its entrances and layouts to traffic levels.
The website's clarity and humour is reflected, and the online offer comes alive in-store with decision trees, stage sets and permission to bounce, squeeze and treat everything as if it's already in your home. You can order with pre-loaded iPads, so online and offline are totally linked.
But best of all, Sofa.com's customers are consistently number one – they'll even give you a quid if you're caught short at the parking meter.
Holland & Barrett, Oxford Street, London
The Oxford Street branch of Holland & Barrett could have an energetic mass-market approach to everyday health. But it loses puff immediately.
The store has a good range and clear category navigation, but you need to do your homework online beforehand, because there's little guidance.
It should be packed with theatre, ideas and activity. Where are the cholesterol and blood pressure tests? The life coaches and peer recommendations?
This could be an all-embracing lifestyle experience. As it stands, there's no reason to buy from here.